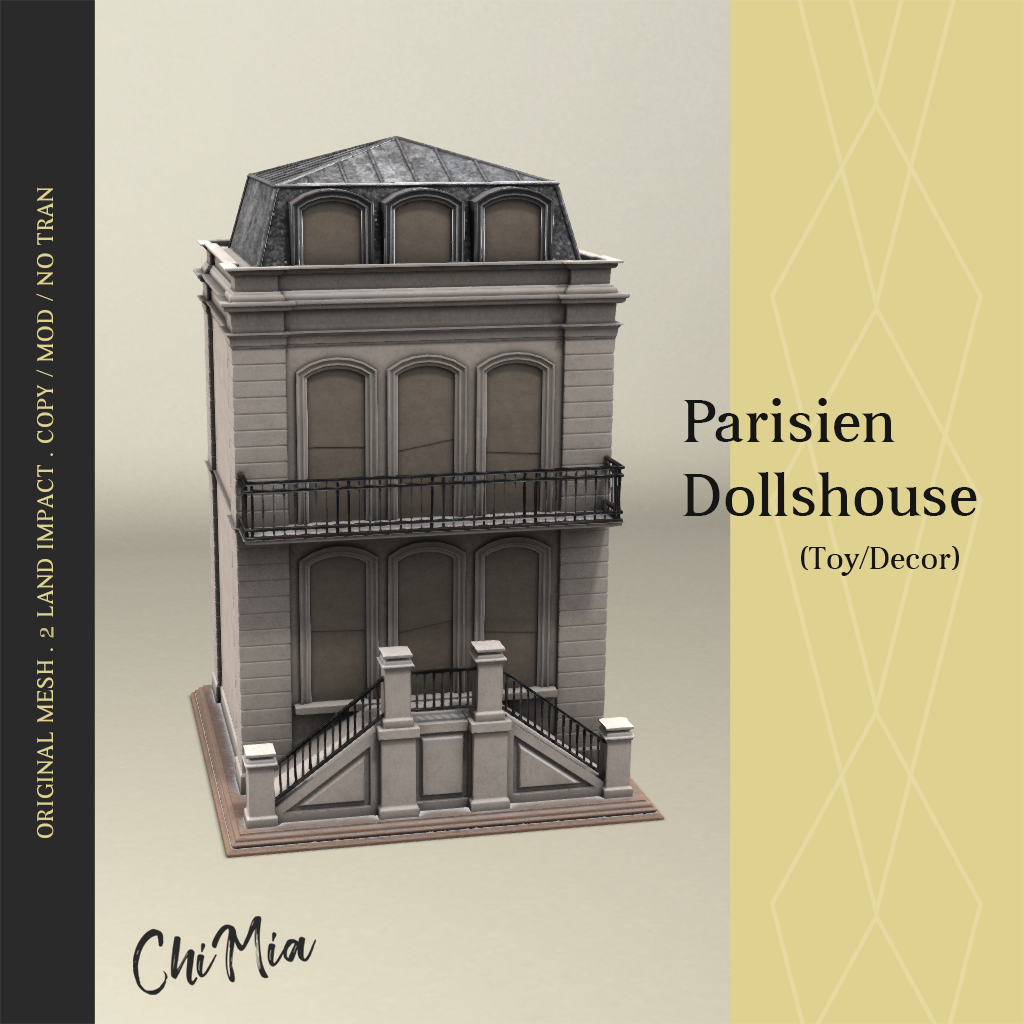 What would the children's playroom be without a beautifully crafted miniature dolls house in the corner? That's the spark of inspiration that led us to create this Parisien Dollshouse, and we know you'll wonder how you ever did without it the moment you unpack it.
THIS IS A SMALL DOLLHOUSE INTENDED FOR DECOR, NOT BUILDING.
Low land impact. Only 2 land impact at its original size.
Original mesh creation by our own Jack (Markus Slingshot).
Copy and mod, no transfer. This means you can rez as many as you want within land impact limits plus edit the object's size, name, contents, etc.
This item can be purchased at our in-world main store as well, where customer rewards and VIP group discounts can be applied. Additionally gifting, wish lists, and re-deliveries are available there too.