Good news for ChiMia fans who love home, garden, props, accessories, gachas, and more.
Introducing our V.I.P (or rather V.I.A for Very Important Avatar) group for ChiMia!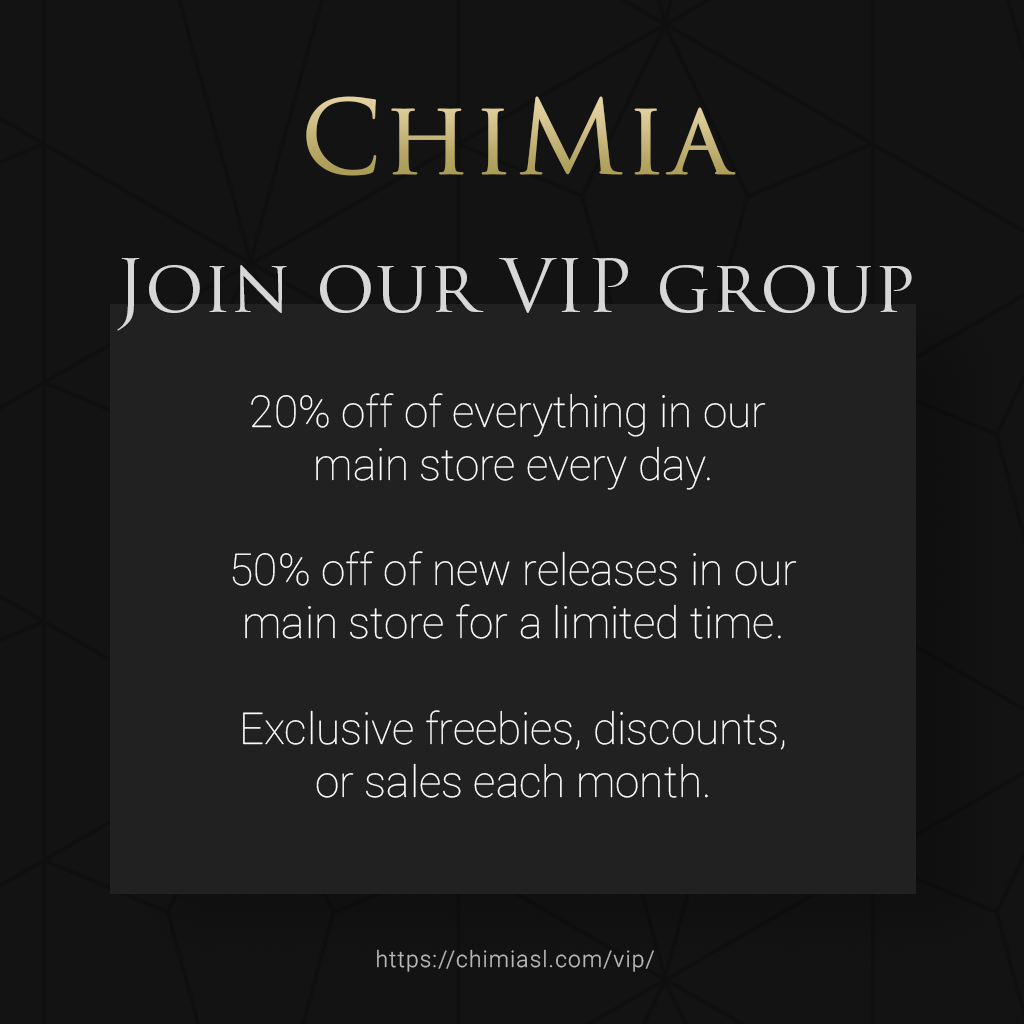 20% off in-store items (not gachas) every day
New releases 50% off for a limited time
Exclusive freebies, discounts, or sales each month
Simply wear the tag while shopping in our store in-world to get the group discount. We use CasperVend to enable group discounts on product vendors plus customer rewards that auto refund on purchase.
Contact: ChiMiaStore Resident
Copy & Paste this into local chat for group info & join:
secondlife:///app/group/2b0795ef-cd8b-617d-d316-0f0b40b58024/about
Or visit our store and click on of the signs with info.