Blogger Manager: Christa
I just wanted to introduce myself and let you know who I am. My name is Christa Thespian-Echos…haha! I am the blogger manager as well as the store manager for ChiMia. I also run the blog Bows Down 4 Fashion If you have ANY questions or concerns please feel free to message me inworld or send me a notecard.

Thanks,
Christa
Blogotex
We are now using Blogotex to distribute blogger packs and to submit blog posts. We love it because it makes managing blogger packs and blog posts easy for us and our bloggers. If you are a current ChiMia blogger, then simply log in to Blogotex at https://members.blogotex.com/login It's free and easy for bloggers. Alternatively, ChiMia bloggers can come to the ChiMia main store in-world and touch the blogger info board by the customer service counter to get a link to their Blogotex account.
Become a ChiMia Blogger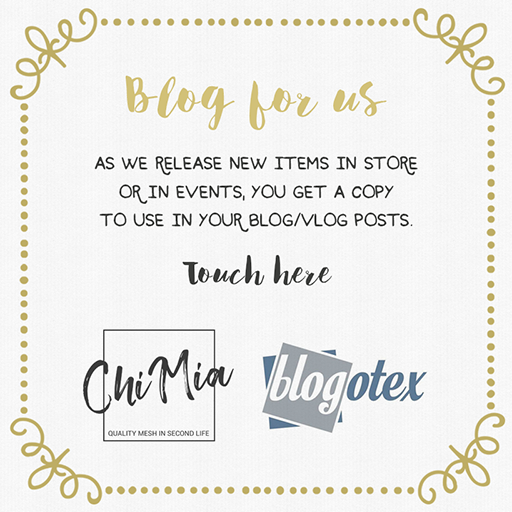 Get free ChiMia items in exchange for blogging about our stuff! Apply to be a blogger.