Now in our main store and on our marketplace store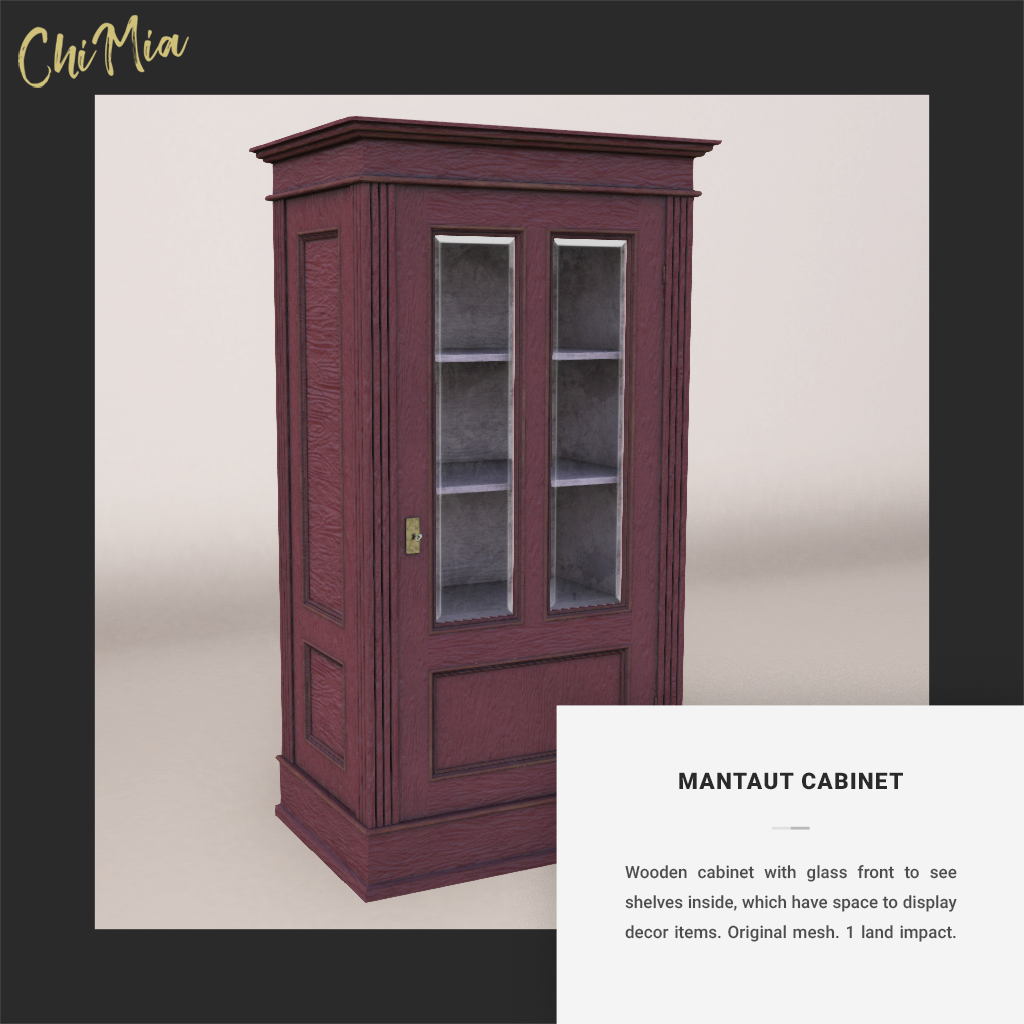 Bring the provincial flavor of classic French décor to your space with this gorgeous wooden curio cabinet. From its tiered cornice and rich burgundy color to its sturdy base and handsome wide door, this piece is brimming with traditional character and style alike. The clear glass door reveals three shelves inside, making a fine home for your curated collections and decorations. A beautiful and functional addition to any interior.
Original mesh creation by our own Jack (Markus Slingshot).
The door doesn't open, sorry.
Only 1 land impact at its original size.
Copy and mod, no transfer. This means you can rez as many as you want within land impact limits plus edit the object's size, name, contents, etc.