Now available in our main store and in our marketplace store: The Joanne Console in 7 colors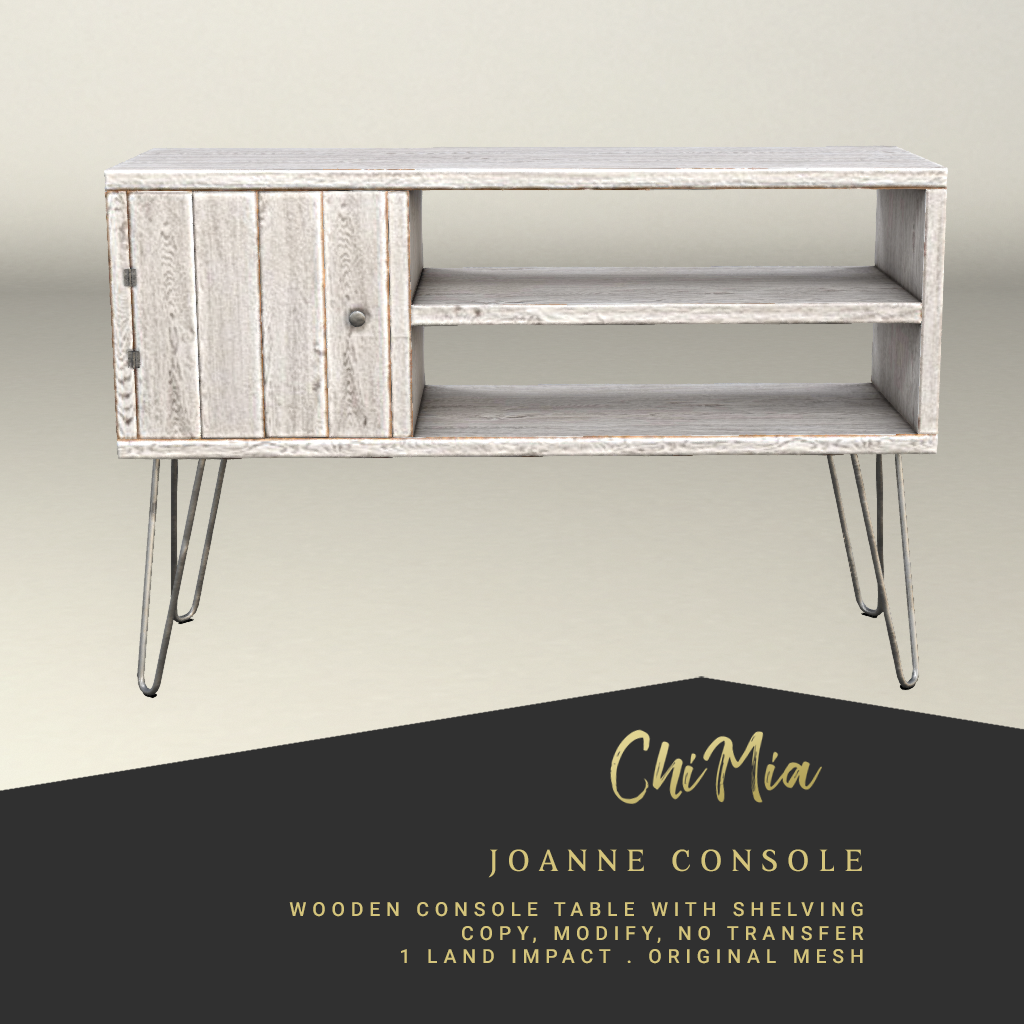 Crafted in classic mid-century modern fashion, the Joanne Console borrows its iconic features from textbook '50's and '60's furniture design. With its clean lines, weathered wood details, metal hairpin legs, rectangular top and understated silhouette, this gorgeous console table will lend the perfect touch of modern minimalism and effortless sophistication to any room. Open storage space makes the Joanne Console an excellent functional accent piece, providing a great home for all your decorative items.
7 colors available: blue, green, brown, mauve, pink, teal, and white.
Original mesh creation by our own Jack (Markus Slingshot).
The door doesn't open, sorry.
Only 1 land impact at its original size.
Copy and mod, no transfer. This means you can rez as many as you want within land impact limits plus edit the object's size, name, contents, etc.