Decorate your home with this refurbished fireplace made to be used as shelving.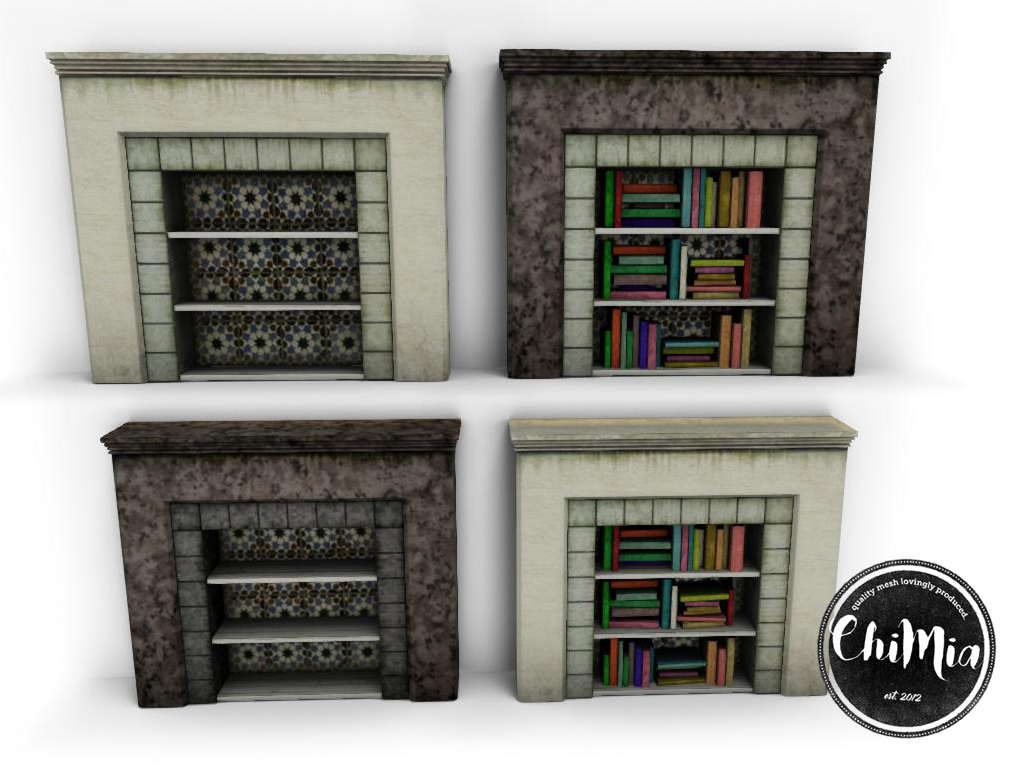 Both empty shelves and shelves with books versions included. Empty shelves are great for rezzing your own items.
Only 1 land impact.
Original mesh.
Available in various color options.
Light version has light marble and details.
Dark version has dark marble and dark details.
Mixed has dark marble and light details.