In store and on the marketplace are our Poly Stars Nail Polish Appliers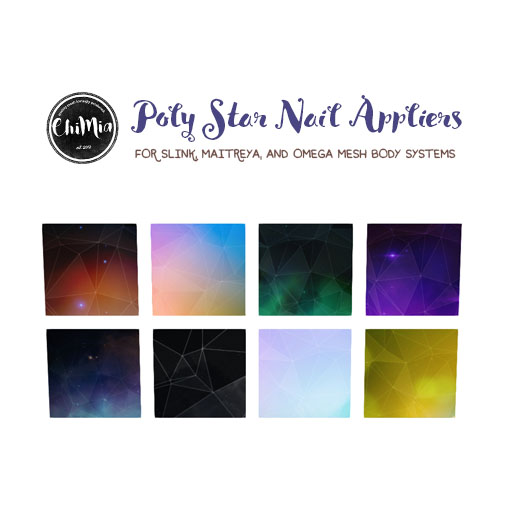 Nail polish with a fun geometric pattern on a galaxy background.
Looks magical and could be great for fantasy looks.
Included are appliers to add these 8 nail polish styles to your Omega compatible, Slink, and Maitreya mesh bodies.
Created by our own Chiyo Selona.