In store and on the marketplace are our Japan Flag Nail Polish Appliers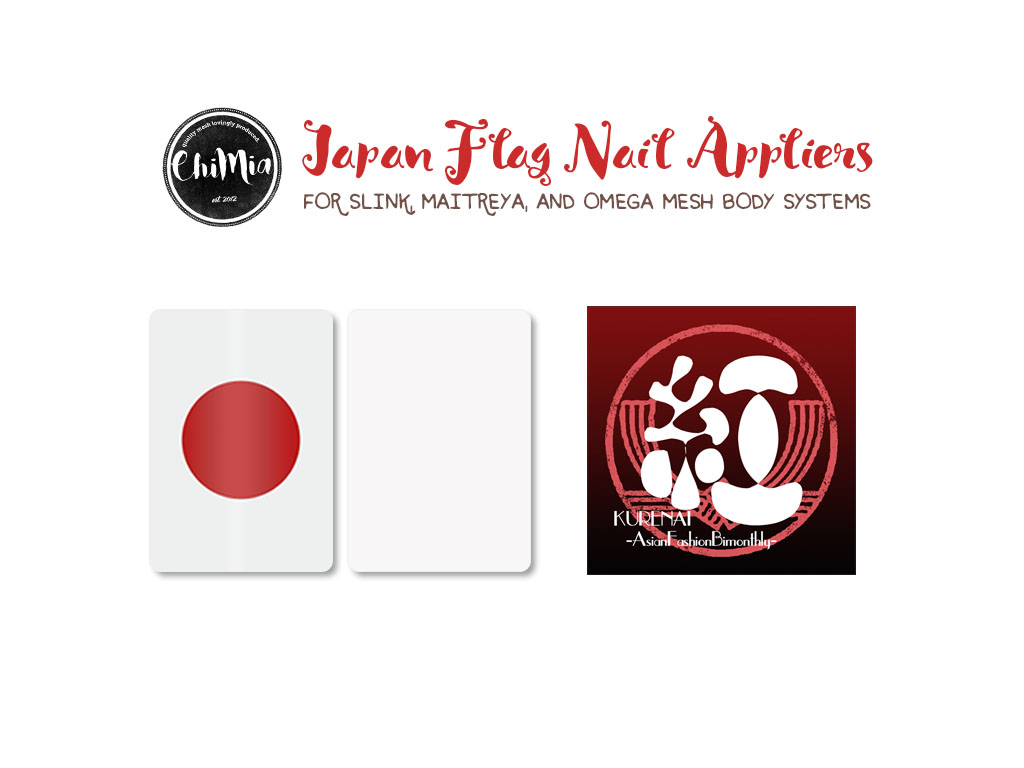 Show your love for the country of Japan with these nail appliers with the rising sun on the country flag.
Included are appliers to add this nail polish style to your Omega compatible, Slink, and Maitreya mesh bodies.
Created by our own Chiyo Selona.