In store and on the marketplace are our Geek Knee Socks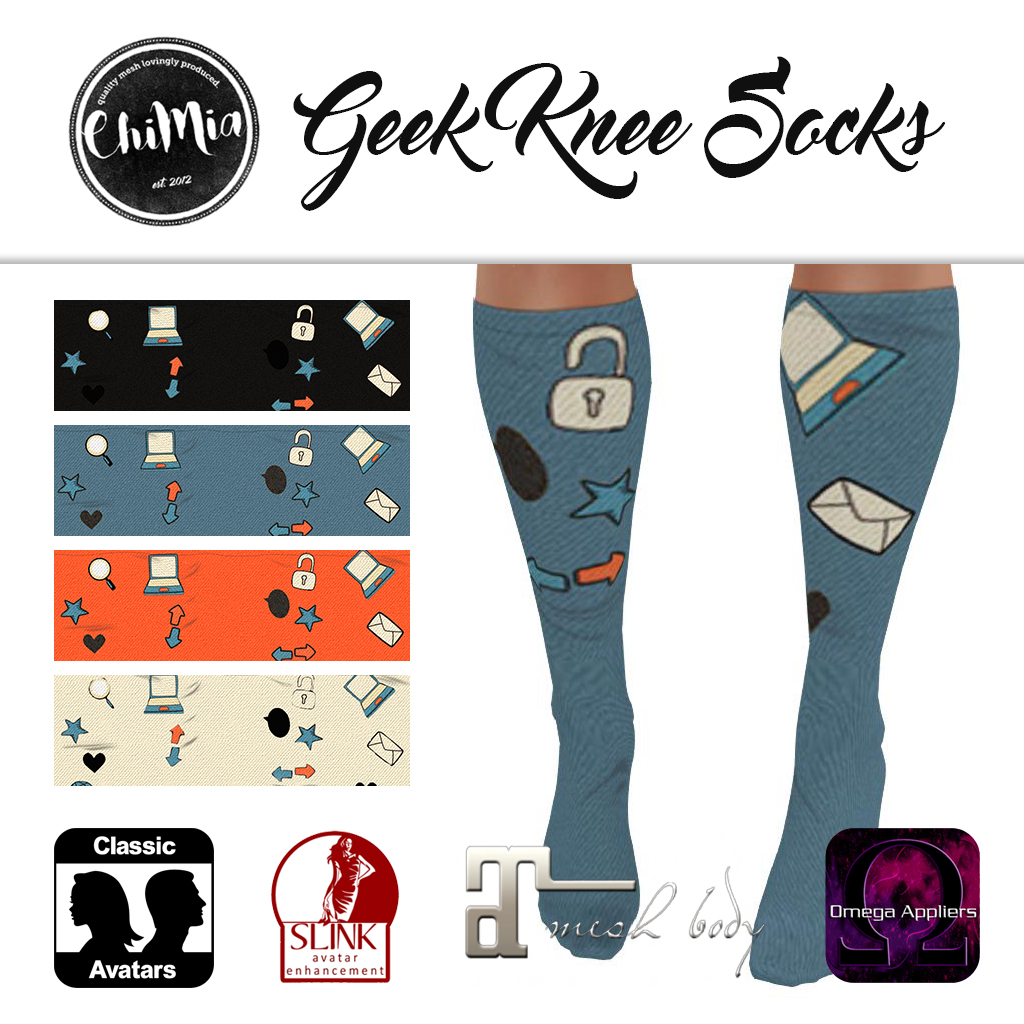 Show off your geeky side with these fun socks!
They come in 4 colors which match the pattern: black, blue, orange, tan
These are great for all gender identities.
Included are standard layered socks for classic avatars plus appliers to add these socks to your Omega compatible, Slink, and Maitreya mesh bodies.
Omega is a great add-on system for various mesh body part brands. See if yours is supported.