ChiMia has joined the discount sales event Flourish for the March-April 2020 round to bring you great deals. This month we're going for an outdoor social distancing retreat theme.
Flourish is a monthly discount sales event where all items will be priced between 70-99L

Flourish Event Staff
We have these items out at the event for the low price of L$70-99 each:
Folding Camping Seats
Camping Tent
Gingham Picnic Table
Raft Dock
A little preview of the items we have out at this event: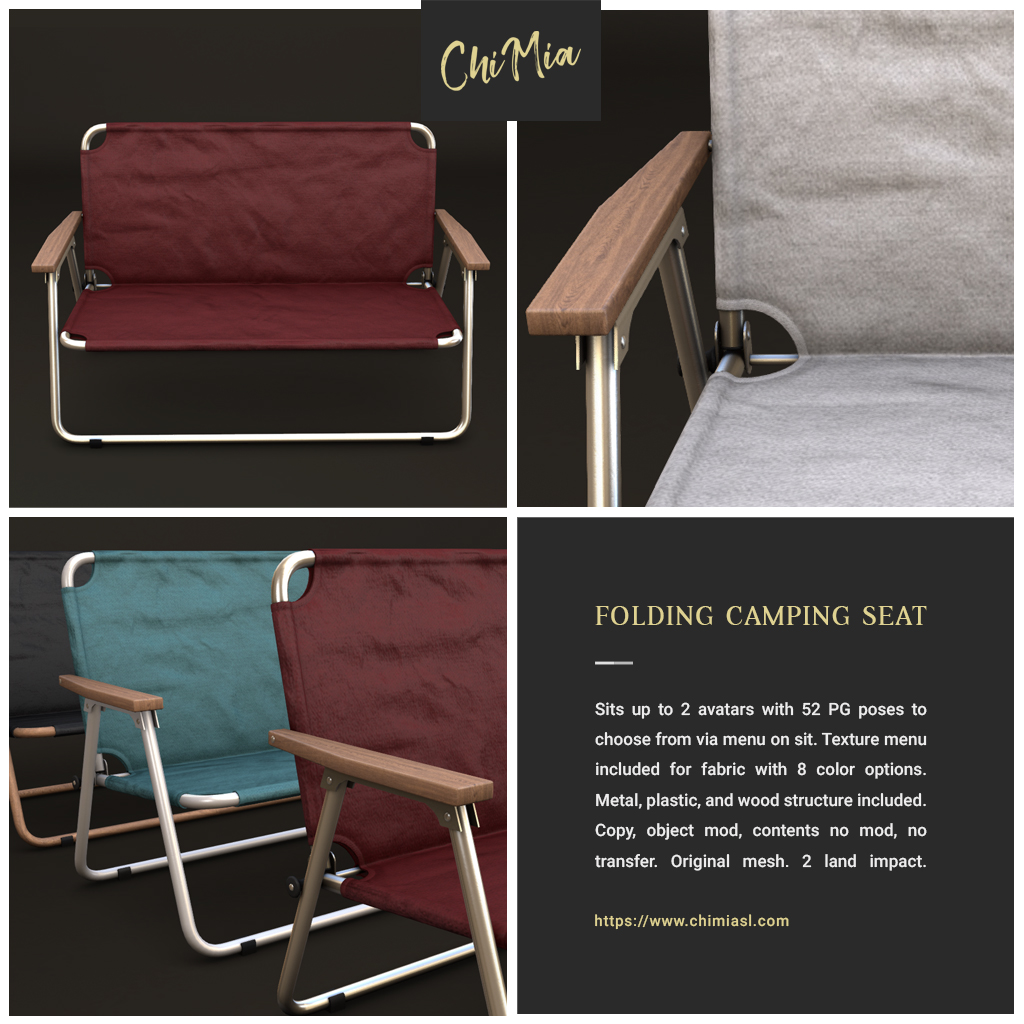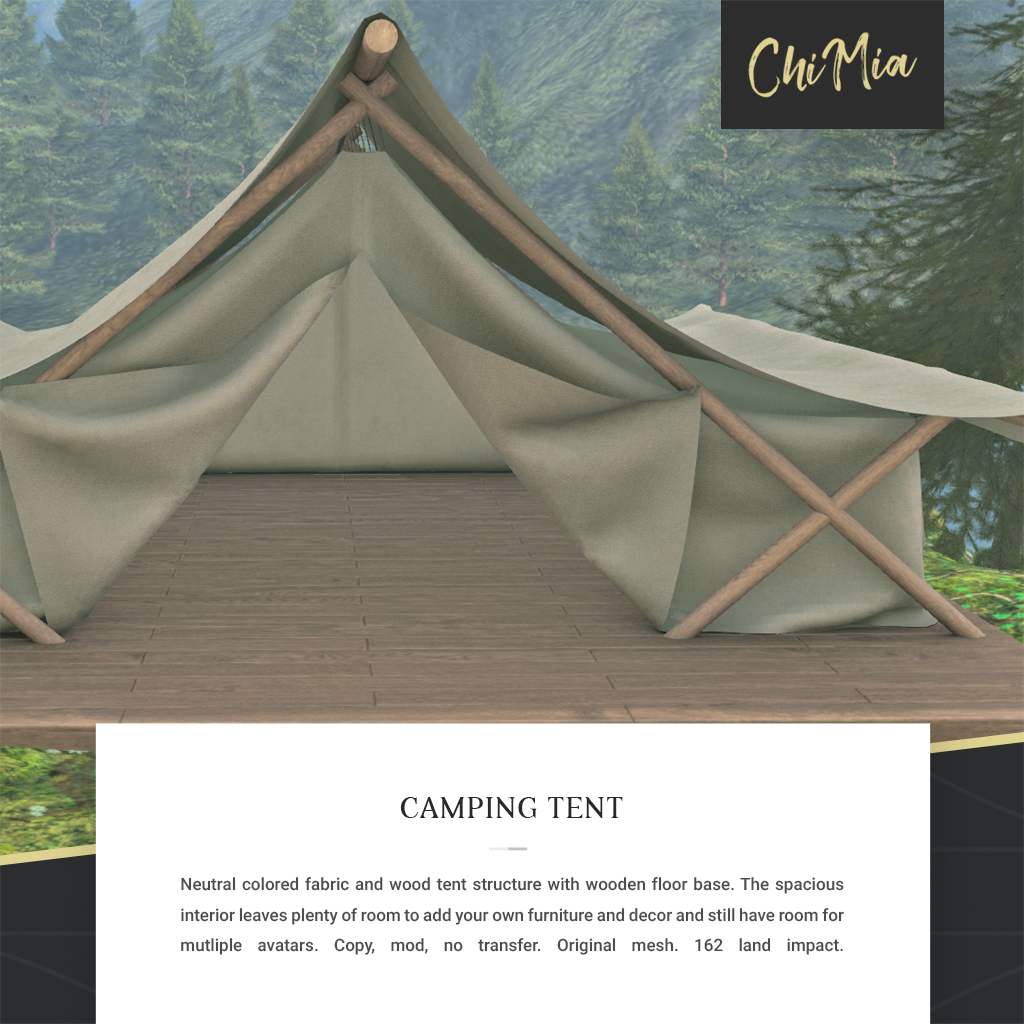 This round of Flourish is open from 23 March through 15 April 2020.