It's time for another round of the discount shopping event Redeux
Let's take a look at the items available by ChiMia for this round of the event.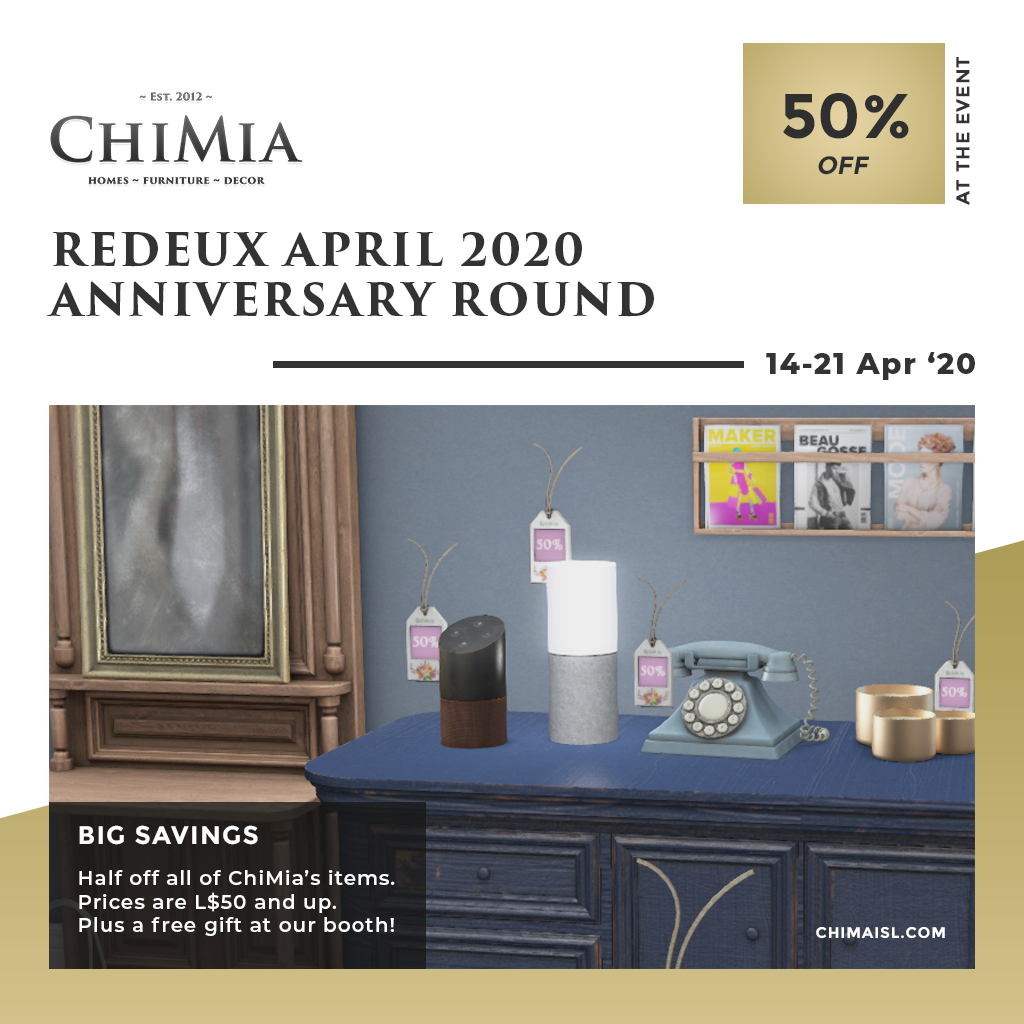 Magazine Shelves – L50
Foyer Door Table & Mirror – 50% off
Midnight Sideboard – 50% off
Smart Speaker Decor – 50% off
Modern Table Lamp – 50% off
Retro Telephone – 50% off
Gold Minimalist Candles – 50% off
ChiBook Laptop – 50% off
Flatscreen TV – free gift for Redeux VIP group members
This round of Redeux will run from April 14th 2020 at noon through April 21st 2020 at noon (SLT). Discount prices available only during the duration of this event and only at this event.