Redeux is a bi-monthly event sponsored by 25 L Tuesday, 30 L Saturday, and 35 L Sunday. This round will run till the 21st — Noon SLT.

In this event, you will find over 60 merchants offering both gacha and non-gacha items. In each of the merchant stalls, there will be at least one offering at 25, 30, or 35 L, and many will also have 50% off items and new exclusive items, highlighted with specific tags, and discounted by 25% for the event.

Plus there is a valued customer gift in each stall, reserved to the members of our VIP group
Now onto ChiMia's items at the event:
We have several items all priced super low at L$25, L$35, L$50, and 50% off along with a free gift.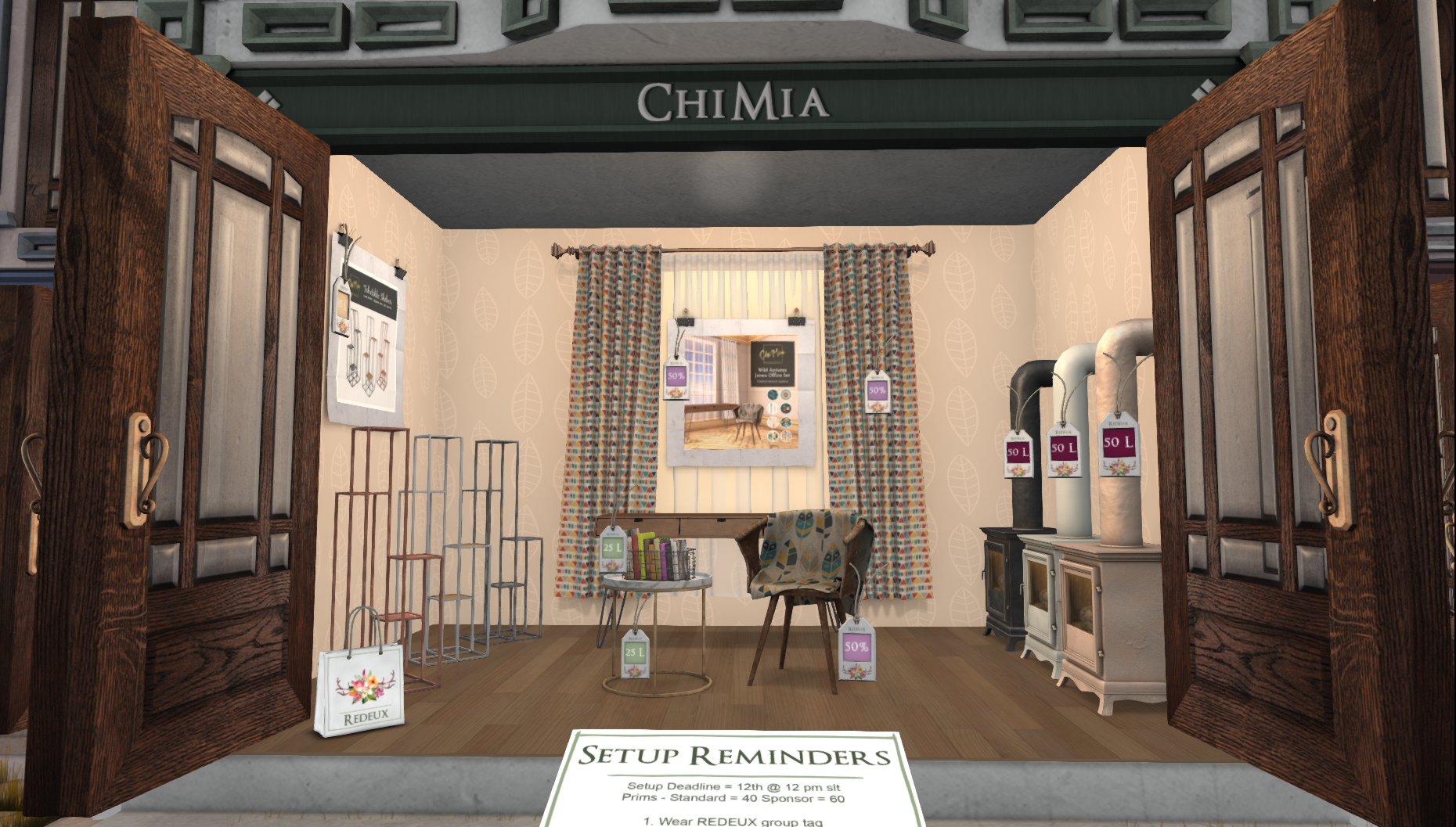 Tchotchke Shelves, Wild Autumn Jones Office Set, Wood Burning Stoves, Marble Side Table, and Book Basket all available at major discounts at the event.
We also have the following gachas at the event at only L$25 per play to win a random prize.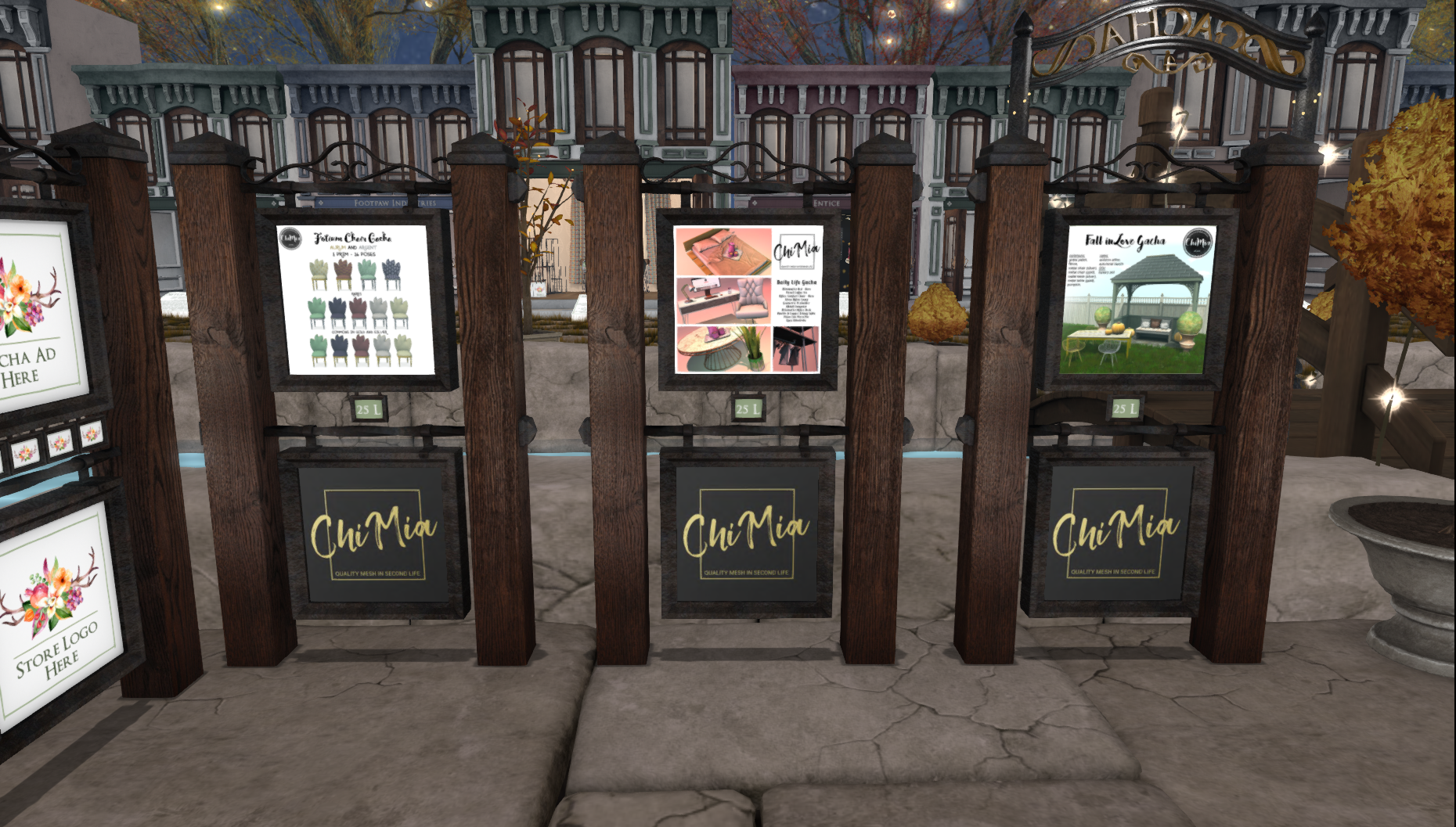 Folium Chair Gacha, Daily Life Gacha, and Fall in Love Gacha all L$25 to play and get a random prize. Trade with your friends, or trade in for copy/no trans versions through ChiMiaStore in-world.
Visit Redeux for these great deals plus lots more from other creators across the grid.