Originating in Porto Venere, Italy, portoro buono marble is a gorgeous option to glam up a living room set.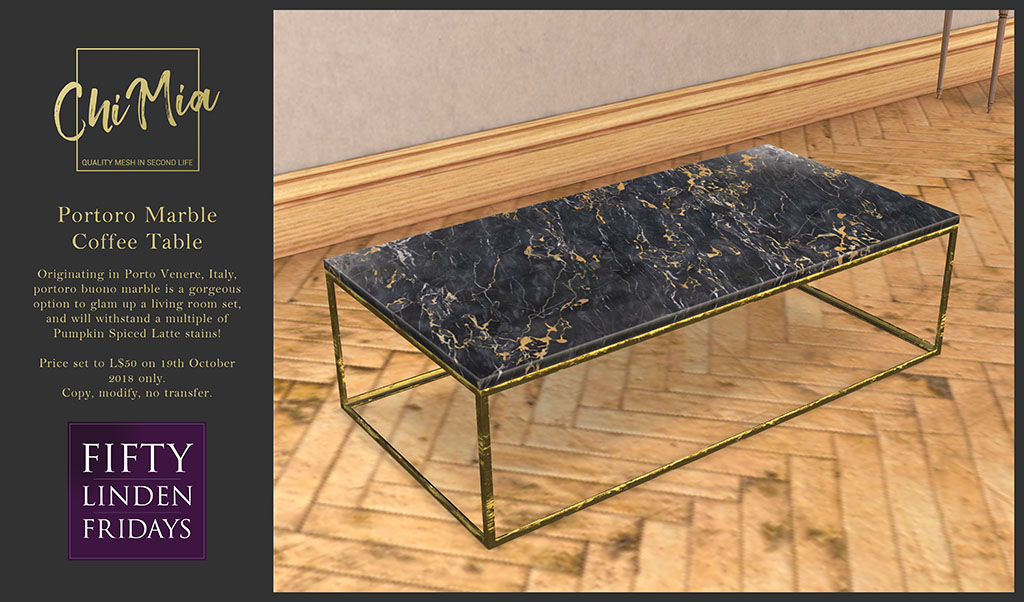 Head to our mainstore to pick it up for L$50 on 19 October 2018 only. After this date it will be available but for full price.
Has copy & mod permissions so you can rez and edit as many copies as you wish. This means you can resize, rename, add/remove contents etc.