A supreme witch must have a supreme bedroom, so get it started with our four poster bed and travelling trunk coming soon to The Liaison Collaborative. Event opens October 3rd at 3pm SLT.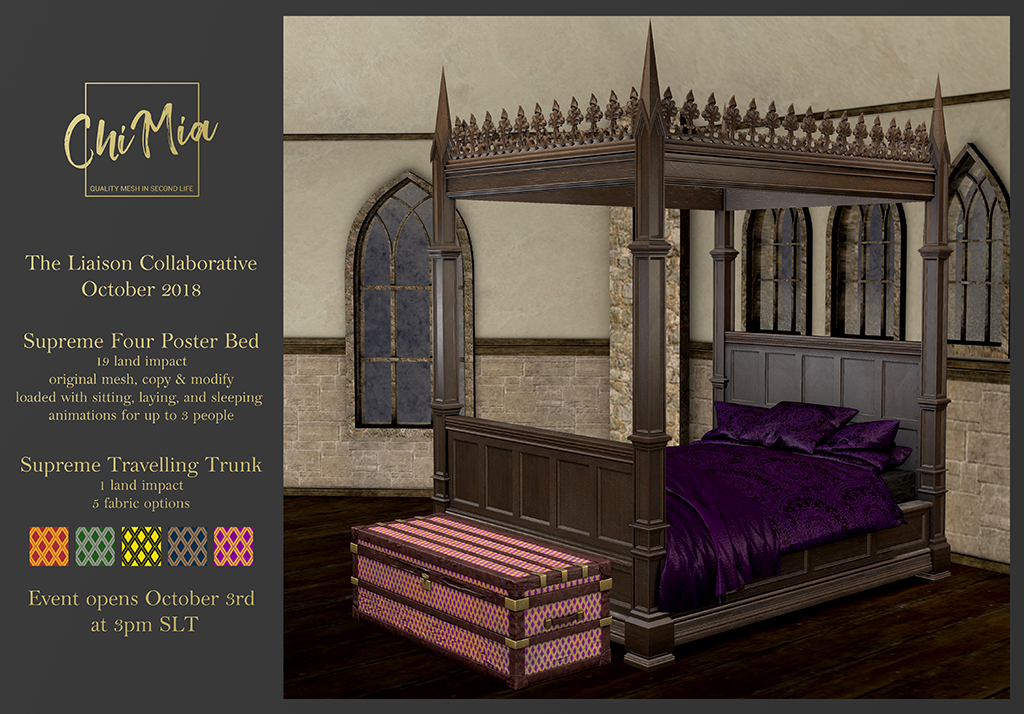 The four poster bed is 19 LI, copy & modify, and is materials enabled. It's loaded with tonnes of poses and animations and can sit up to 3 people!
The travelling trunk is 1 LI, copy & modify, and is also materials enabled. It comes with a texture change menu to choose from 5 different fabric pattern options as shown in ad.
Unfortunately we couldn't get an adult version of the bed completed in time for this event, so we will be releasing it at a later date in our main store (likely after the event is over to respect event rules). Any purchasers of the PG version will be able to upgrade to the adult version by simply paying the difference, so don't be shy about picking up the PG version if you want it!