ChiMia is a guest at the SL shopping event Uber!!!
We're really excited about this.
For this event round participation our brilliant creator Jack meshed items for enjoying the great (virtual) outdoors.
Unplug, go wild and take in luxury camping at it's finest! ChiMia's Camping Tent elevates your camping experience to a higher standard by offering 5-star hotel solutions in the middle of the wilderness. Our glamorous canvas tent features open air sides for a full view of your surroundings as you sleep under the stars! Curl up in nature with all the comforts of a full fledged resort… You are only limited by your imagination.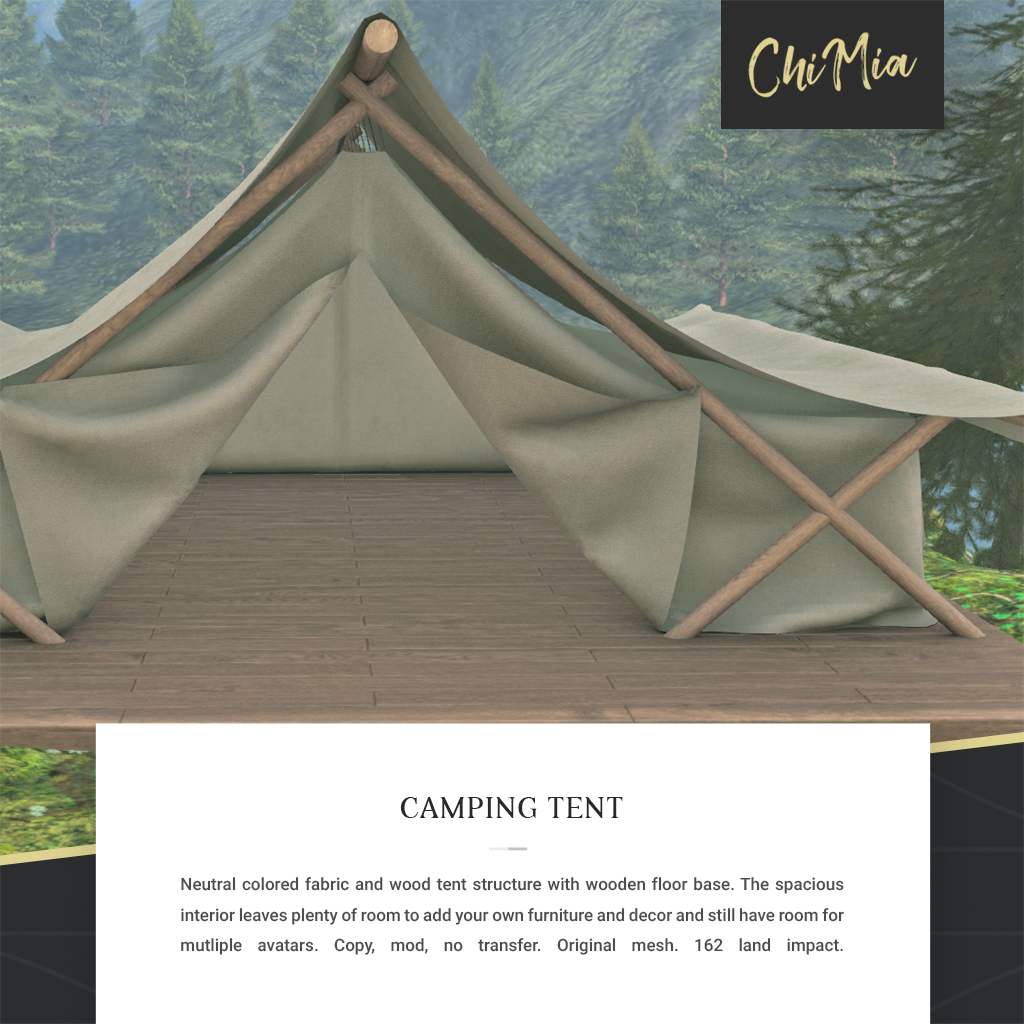 Next is the folding-style camping chairs allowing your avatar to relax and take in the scenery around your campsite. These chairs have room for 2 avatars and offer 52 PG poses to choose from via menu that appears when your avatar sits. (Our creator Chiyo worked hard on setting up all these poses!) There are 3 frame options included: wood, plastic, and metal. You even have 8 fabric color options to choose from through the menu.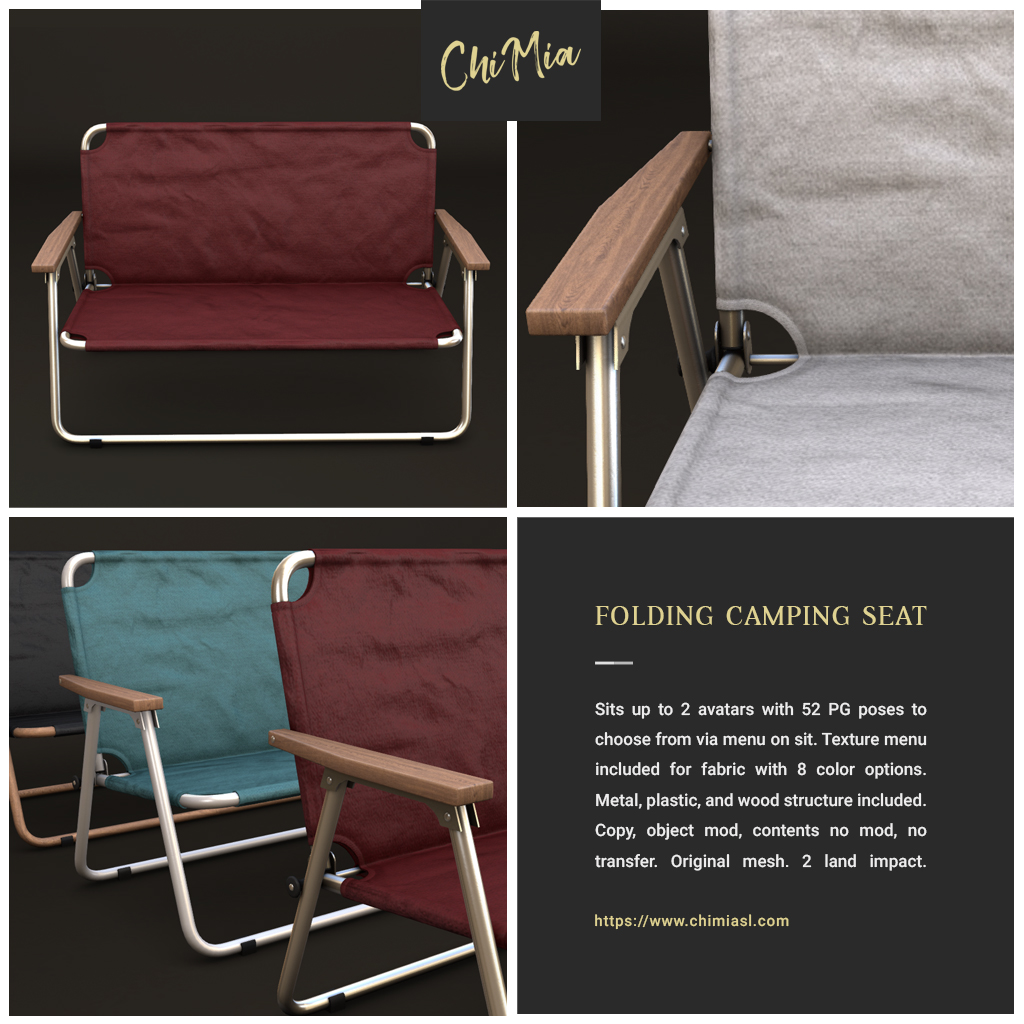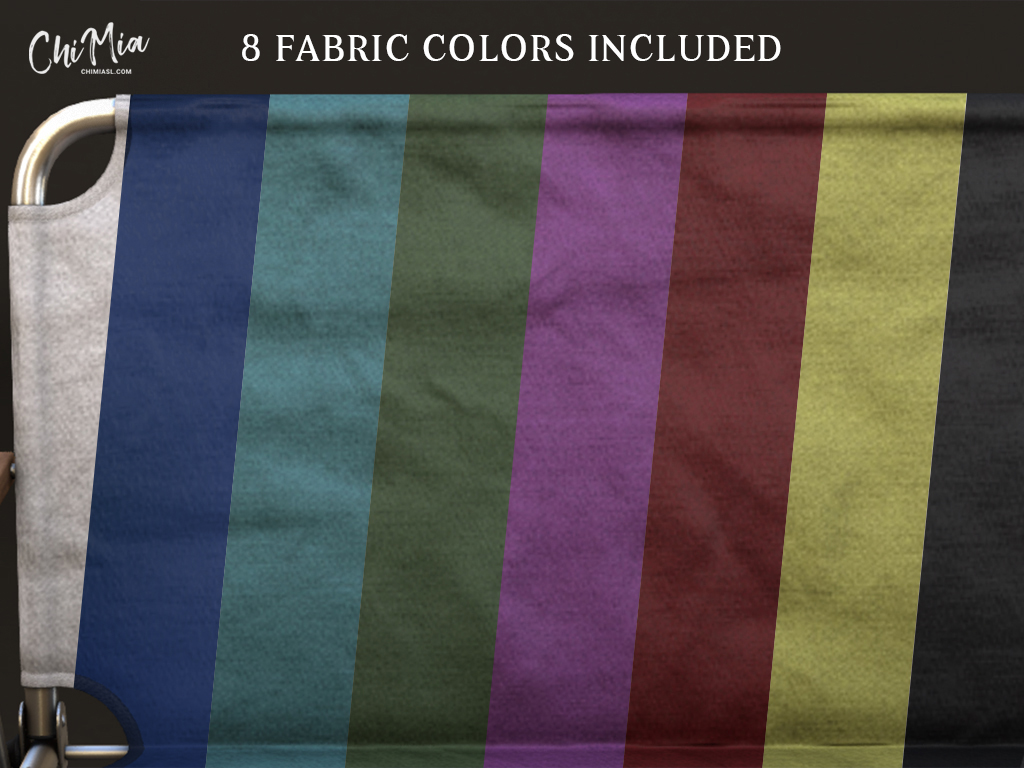 Stop by the Uber event sim and check out our booth from 25 October to 22 November 2019.
Our camping tent and chair are exclusively available at this event during this round. These creations won't be available at the ChiMia main store or marketplace store until after this round of the event is over.