It's time for another round of the shopping event Uber! Let's take a look at our new release for this round of the event: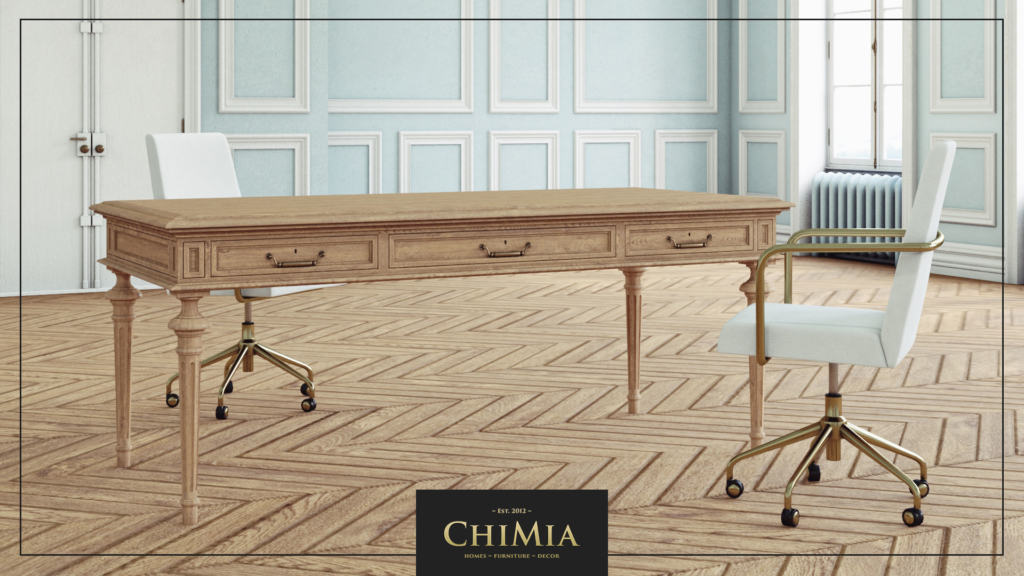 Salut! This gorgeous office furniture set includes a beautiful wood desk with locking drawer and brass accents. The accompanying chair is impeccably upholstered and utilizes a sleek design that merges a modern look with a retro-vintage vibe. The chair is equipped with over 30 poses; making this set interactive as well as attractive. Pair the desk with two chairs for a couple's office setup. Bisous!
Stop by the Uber event sim and check out our booth from 23 January to 22 February 2020.
These new releases are exclusively available at this event during this round. These creations won't be available at the ChiMia main store or marketplace store until after this round of the event is over.