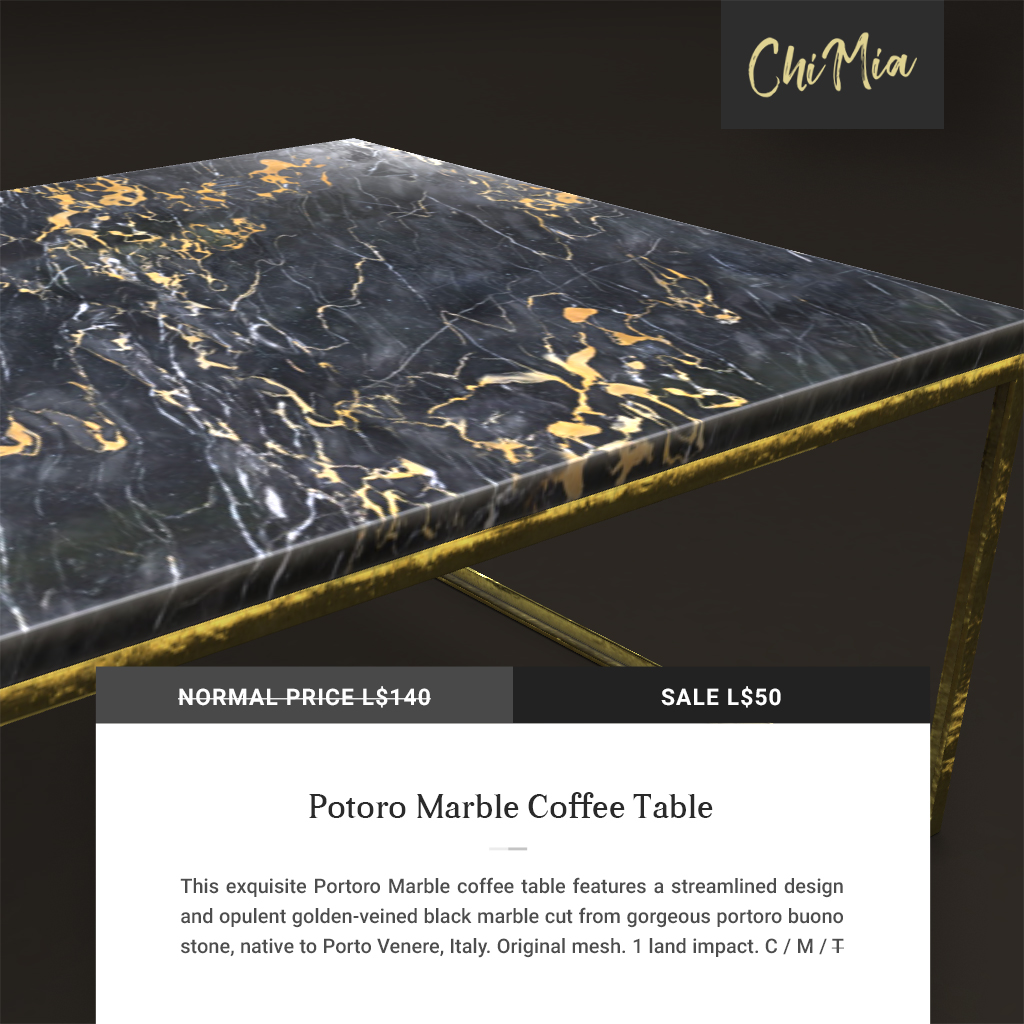 This exquisite Portoro Marble coffee table features a streamlined design and opulent golden-veined black marble cut from gorgeous portoro buono stone, native to Porto Venere, Italy.
The pairing of its sleek golden base and deep black marble top blurs the distinction between modern-industrial character and upscale luxury. Crafted to be as adaptable as it is elegant, this coffee table is guaranteed to serve as a classic in your home. 
Original mesh creation by our own Jack (Markus Slingshot).
Has copy & mod permissions so you can rez and edit as many copies as you wish. This means you can resize, rename, add/remove contents etc. Contents inside are no mod.
Come to our store landing point on Saturday 12 October 2019 to get this deal! Look for The Saturday Sale signs.
This item is on sale for only L$50 in our main store for one day only as part of the event The Saturday Sale. Afterwards this item will be still be available but at its normal price.