Now in store and on the SL Marketplace: Tchotchke Shelves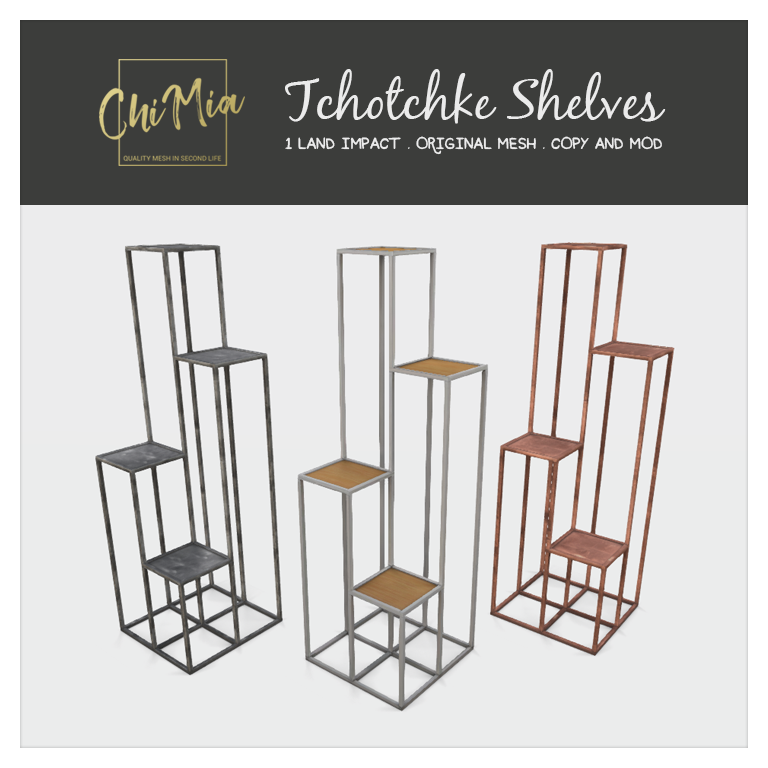 A set of shelves in three different finishes (rose gold, steel, and white & wood), perfect for displaying all your virtual tchotchkes and decor pieces.
This set was created for Fifty Linden Friday on 24 August 2018.
Items are copy, modify, no transfer and 1 land impact at their original sizes.
Items are original mesh creations and this is a SLOCCA verified store.