We're in another round of The Liaison Collaborative, and this time we have a brand new furniture and decor set perfect for book worms out there.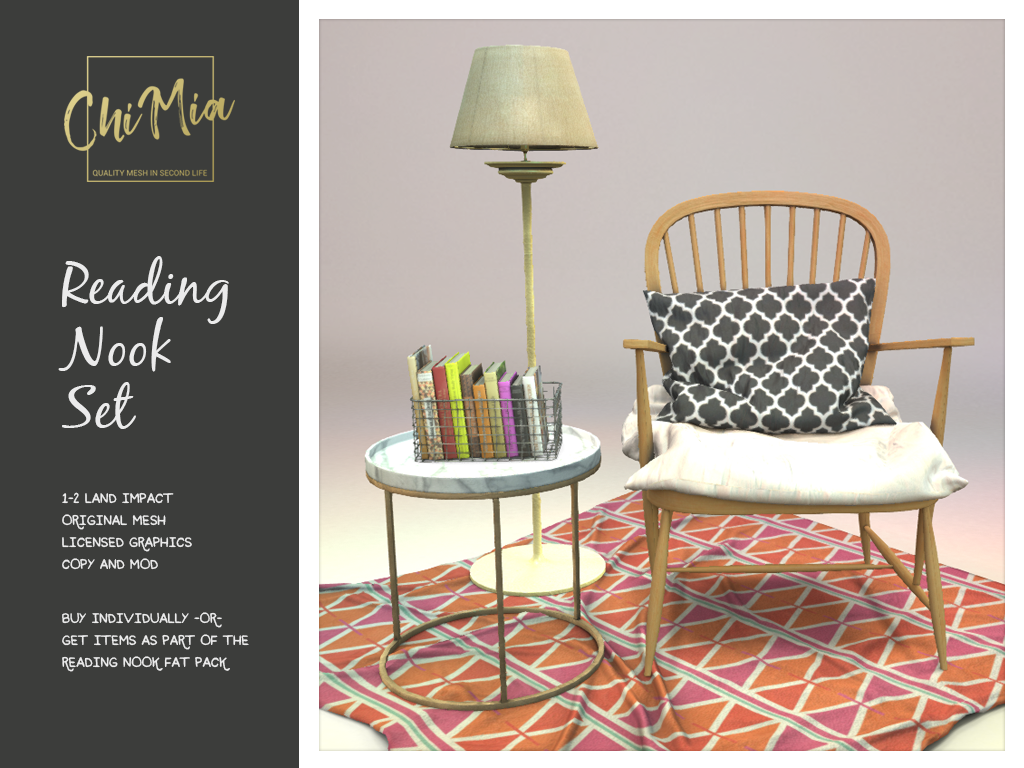 Get these items together in one pack, or sold individually.
Reading lamp with script to turn on/off light on touch
Marble side table
Electro-Boho Rug
Book Basket
Reading Chair (PG) with 36 poses/animations
All items are new, original mesh creations. Patterns are licensed for commercial use.
Available exclusively at The Liaison Collaborative September 3rd – 26th 2018. Items will not be available at the ChiMia main store or marketplace until after this event is over.