We're participating in The Saturday Sale on 8 September 2018 with a new version of our Florentine Bench with more poses!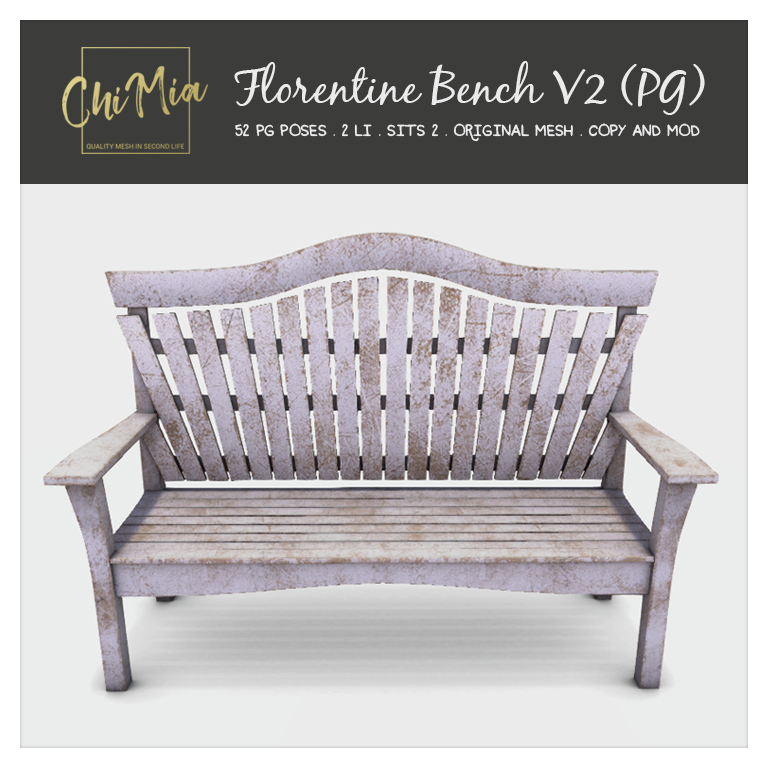 The Florentine Bench is a two-seater garden or street bench. It is 2 land impact, original mesh, and has 52 PG poses for each sitter.
Copy and mod for renaming and resizing, though contents inside are no mod.
Stop by our main store on 8 September 2018 to get this item for only L$50. It will be available at our main store and on our marketplace store after that, but for full price.
Get this item: SLurl