We have a set of Moroccan furniture we hope you will love.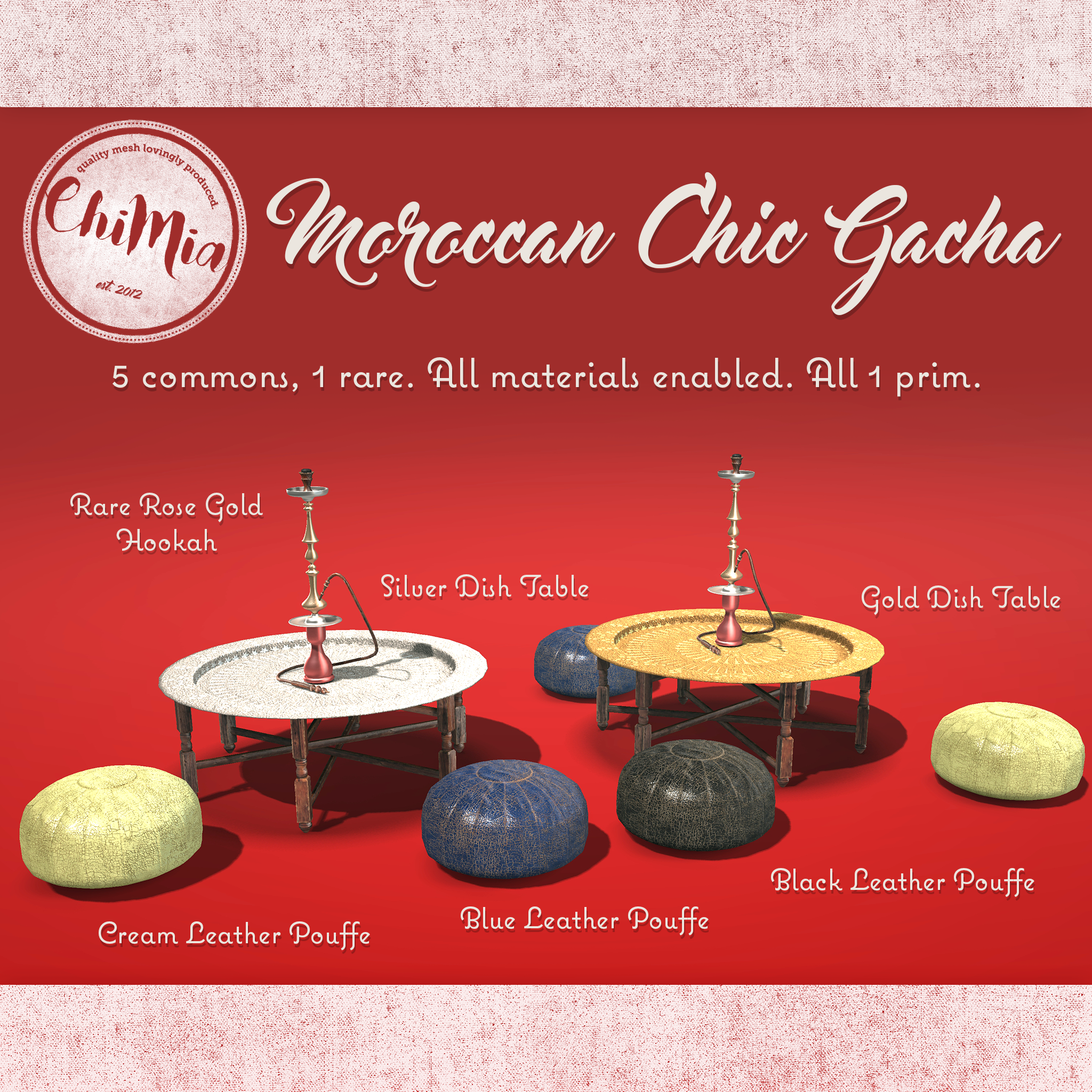 5 commons (tables & pouffes), 1 rare (hookah).
Pouffes are leather and have 7 gender neutral poses.
All materials enabled.
Only 1 land impact EACH.
Great blogger pics with this item
Click and give them a favorite on Flickr!