Mournful Monday is all things Goth, Dark, Spooky, Creepy, Twisted and Alternative. This Mini Event takes place in each Designer's Mainstore, bringing you, the customer, right to the source of their creativity.

Mournful Monday happens on every 1st and 3rd Monday of each month, and runs for 7 days. The Event opens at 12pm SLT.

All stores will have 1-2 new releases and/or special editions.

Some stores may also have older items out for 25% off or more.
ChiMia has a new product out in the main store for this event: Lush Curtains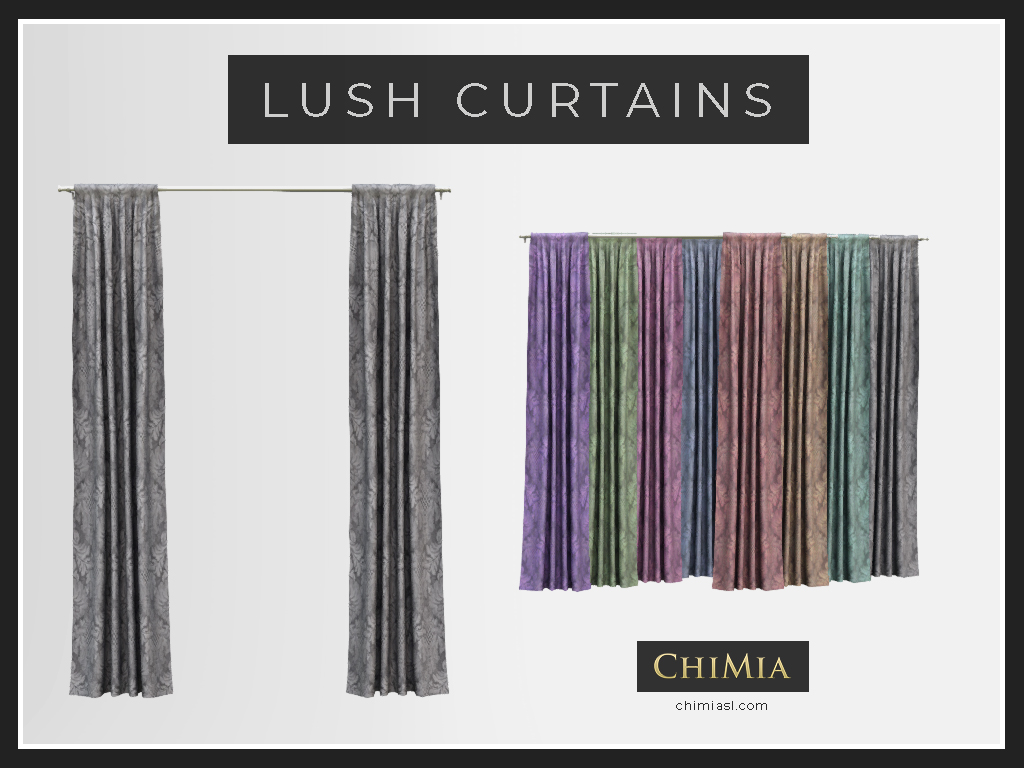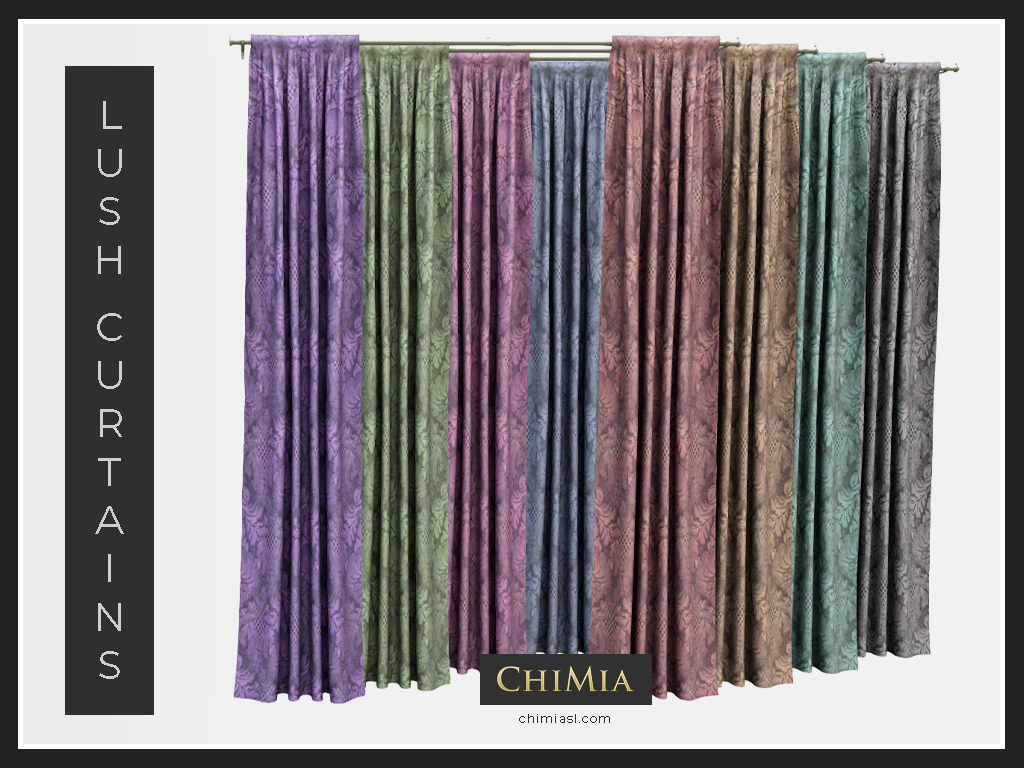 8 colors through a texture change menu on touch
Original mesh creation by Jack Nimble. Textures by Mattie Rae. Scripting by Chiyo Selona.