Prepare for a great Halloween event where you have the chance to win free prizes!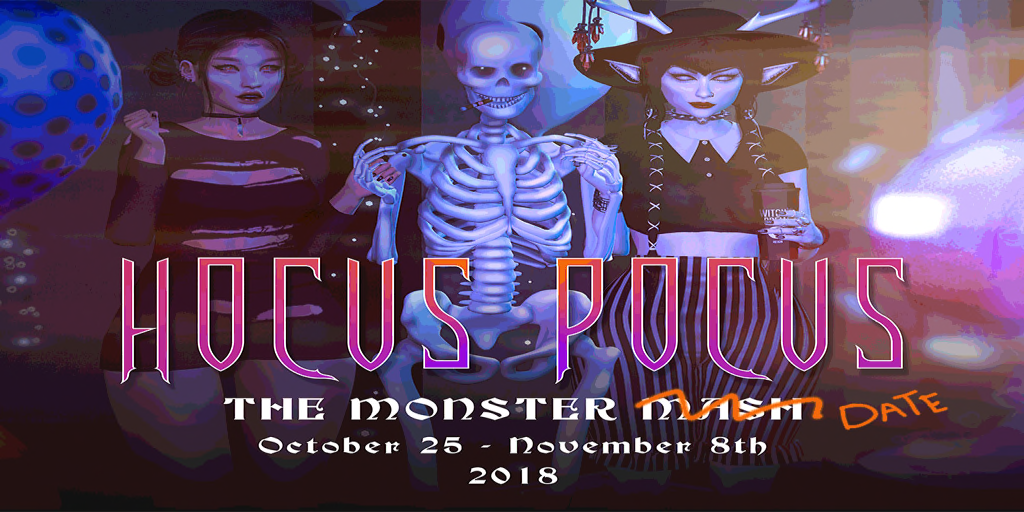 Hocus Pocus is an event in participating creator main stores. Visit each store then follow the below instructions to play.
How it works
From October 25th, 12am SLT, TP into any participating stores and find The Cauldron. Something magical is brewing in it!

There will be a hint on what is brewing in The Cauldron from the vendor next to it.

Like what is cooking? Speed it up by saying thesemagic words in local chat: "hocus pocus"

If your magic is potent, The Cauldron will tell you in local chat that you won the item FOR FREE, YASSSSS! 

If The Cauldron is unimpressed and won't give out the item, tough luck buddy. You have to wait another 24 hours before you can try again.

OR if you're impatient and have no time to wait, you can buy the item from the vendor for 50L

Good luck and hope you have fun! \o/
Now let's talk about ChiMia's prize for Hocus Pocus.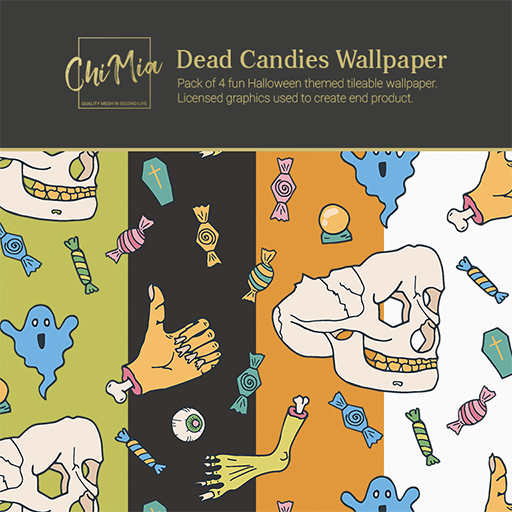 We created new tileable patterned wallpaper for Halloween in 4 colors. The prize is a pack with all four of these wallpapers.
Come by the ChiMia main store to play or purchase.
Event runs: Oct 25th – Nov 8th, 2018
Visit the Hocus Pocus Website for the full participating stores list plus more info.