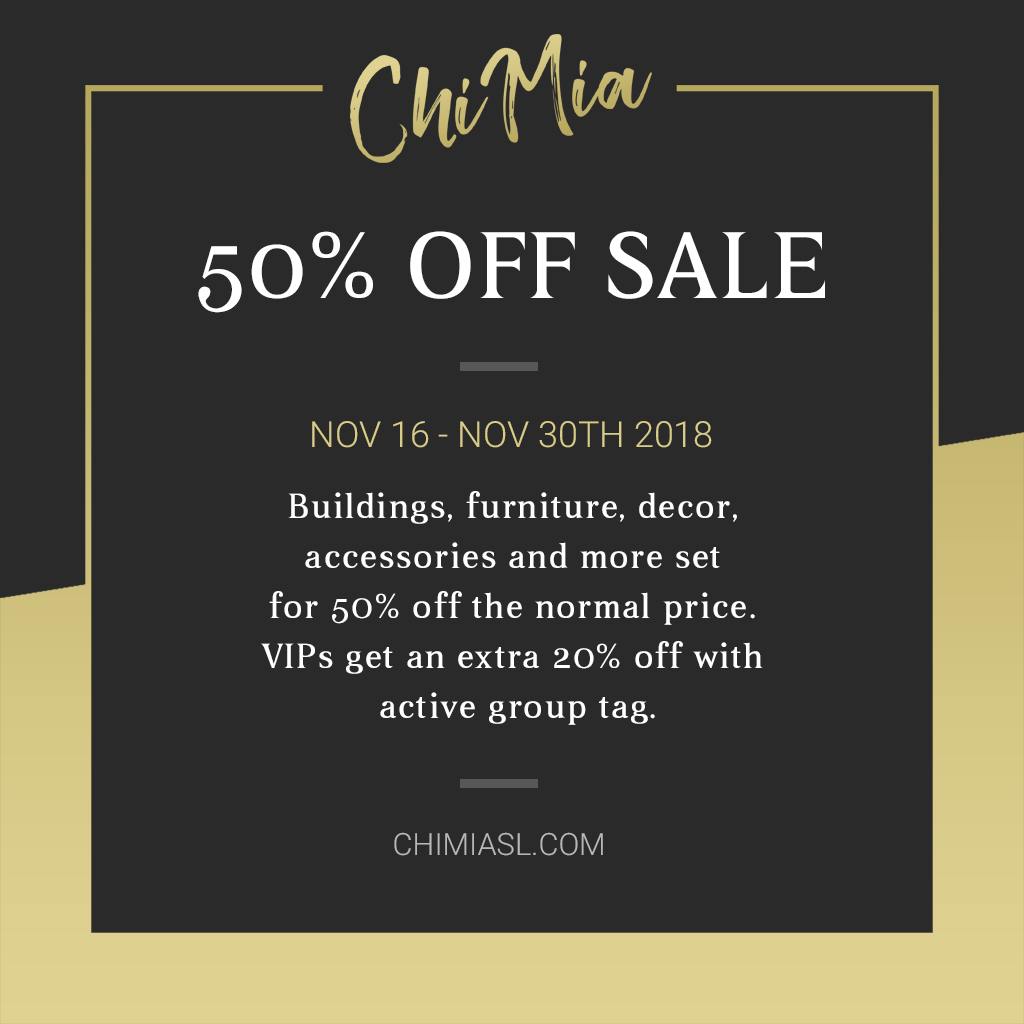 ChiMia Black Friday Sale 2018
Prices are already marked at 50% off in our main store. Come take advantage of the huge deals! Buildings, furniture, decor, props, accessories, gift cards, and gachas are all on sale. VIP group members with active group tags get an additional 20% off. Friday Nov 16th through end of day Nov 30th 2018.
This sale is now over. Thanks!