WE'RE AT BLOOM
Event info:
From the creators of Tannenbaum and Salem, Prism Events brings you Bloom.
Rich in flora, fauna and foliage, Bloom warmly welcomes spring with over 100 vendors and 2 ways to shop!
WE'RE HAPPY TO BE BACK AT BLOOM THIS YEAR
For this round we have a pair of new kitchen items: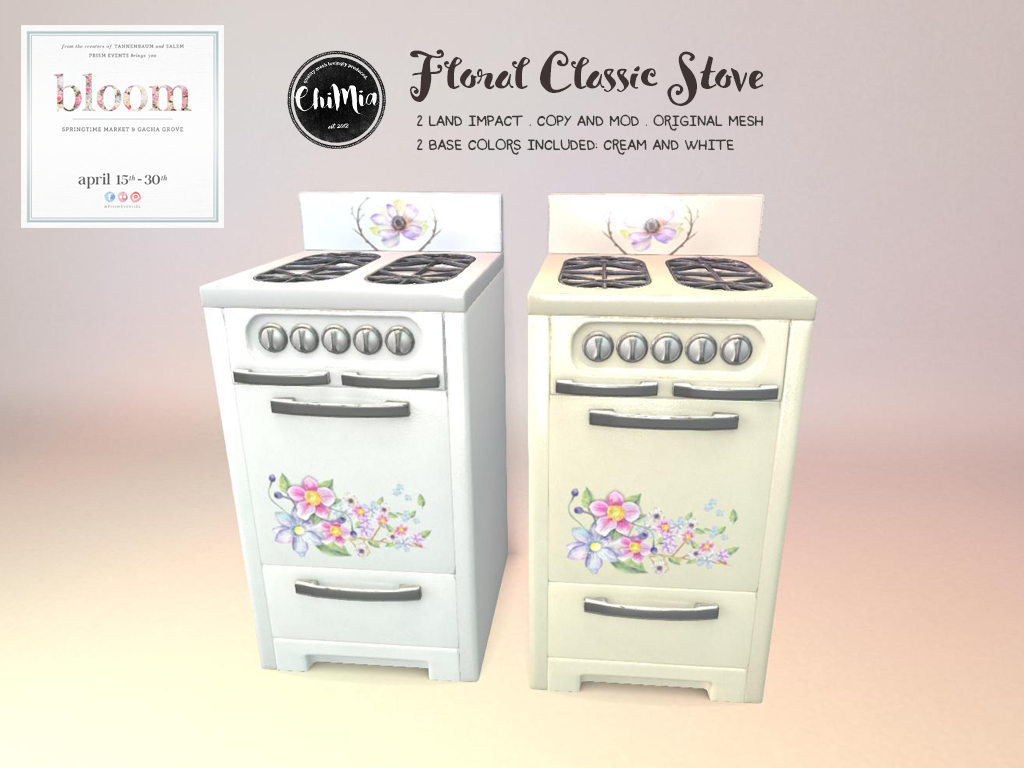 Floral Classic Stove in white and cream
2 land impact.
Original mesh.
Copy and Mod.
L$275 for package with both colors.
Items are exclusive to the event and will be in the ChiMia main store after the event is over.
Event Opens: Sunday, April 15th
Event Closes: Monday, April 30th