In store and on the marketplace are our Zodiac Nail Appliers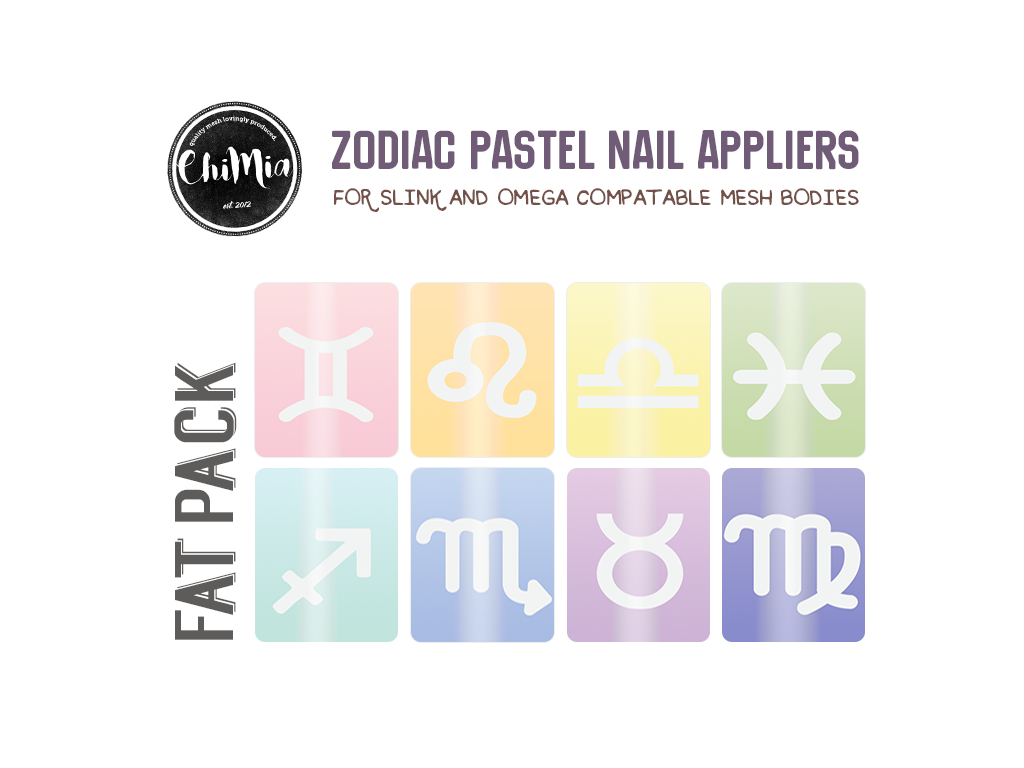 All 12 signs of the zodiac on sets of 8 pastel colors. Fat pack with all 12 signs available or just buy your sign.
Included are appliers to add these nail polish styles to your Omega compatible, or Slink mesh bodies.