ChiMia has been accepted as a regular designer at the SL shopping event Uber!!!
We're really excited about this.
Let's take a look at our new releases for this round of the event: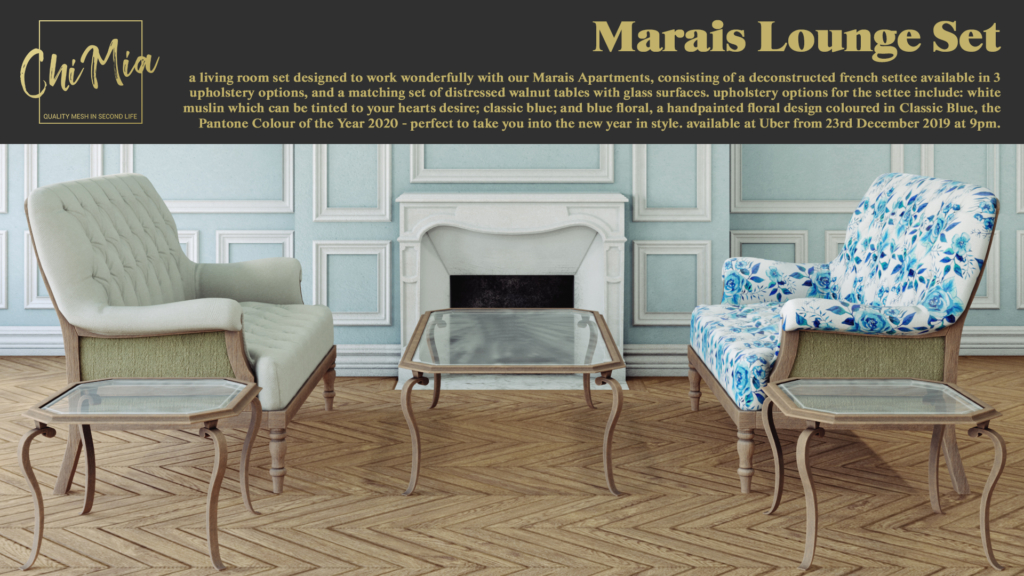 A living room set designed to pair wonderfully with our Marais Apartments, consisting of a deconstructed French settee available in 3 upholstery options, and a matching set of distressed walnut tables with glass surfaces. Upholstery options for the settee include: white muslin which can be tinted to your hearts desire; classic blue; and blue floral, a hand-painted floral design coloured in Classic Blue, the Pantone Colour of the Year 2020 – perfect to take you into the new year in style.
Stop by the Uber event sim and check out our booth from 23 December 2019 to 22 January 2020.
These new releases are exclusively available at this event during this round. These creations won't be available at the ChiMia main store or marketplace store until after this round of the event is over.