ChiMia for The Saturday Sale 22 June 2019: Timemaster 200 Watch (unisex) for only L$50.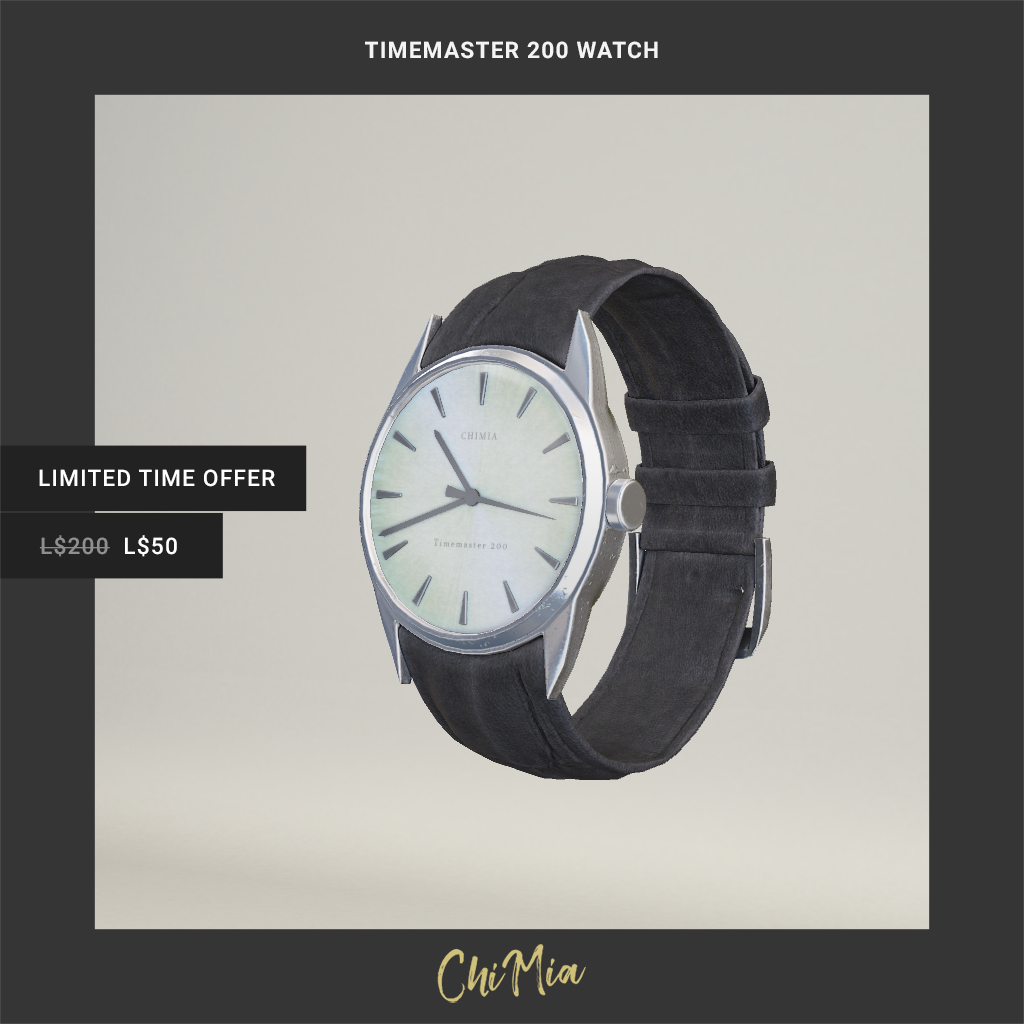 We've made an update to this previous release so it now is modifiable AND has a resizer script inside. You can more easily edit then reposition and resize to fit your avatar. Grab an update at one of our re-delivery terminals in our store if you already have this item.
Get this watch at the entrance to our main store next to The Saturday Sale group joiner sign.