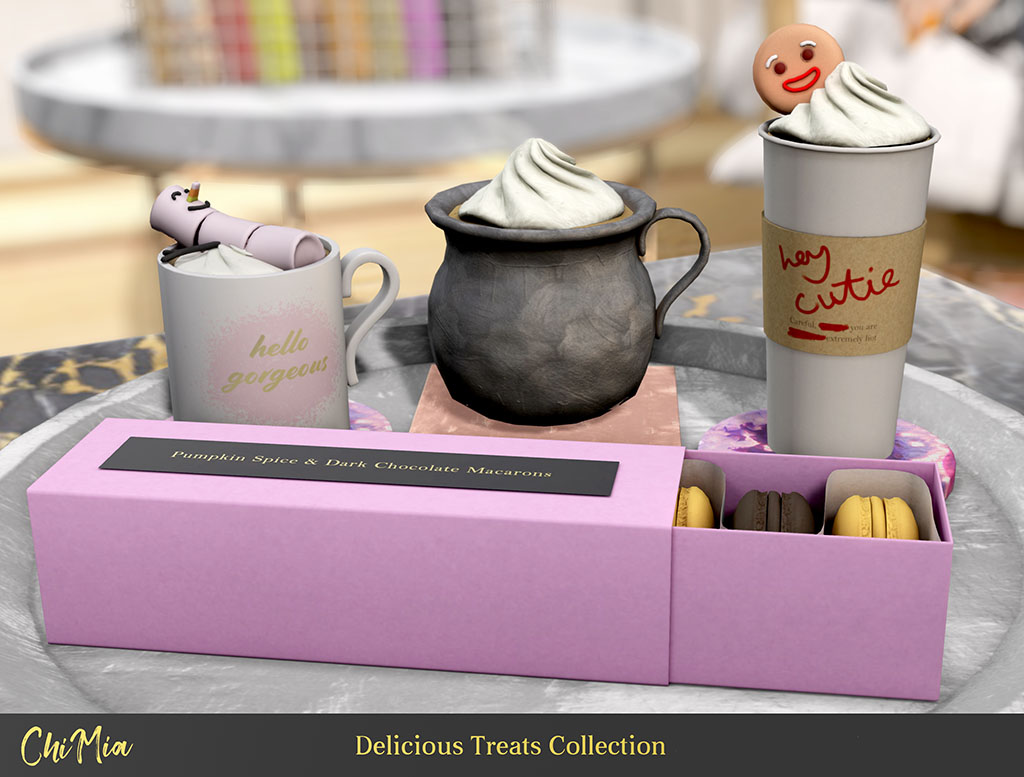 This set of autumn and winter treats with accessories is great to get your home ready for the change of the seasons
Pumpkin Spice Latte
Pumpkin Spice & Chocolate Macarons
Agate & Rose Gold Coasters
Metallic Platters
Gingerbread Latte
Snowman Mocha
The drinks are wearable props for your avatar!
Original mesh creation by our own Jack (Markus Slingshot).
Has copy & mod permissions so you can rez and edit as many copies as you wish. This means you can resize, rename, add/remove contents etc. Contents inside are no mod.
Come to our store landing point on Saturday 19 October 2019 to get this deal! Look for The Saturday Sale signs.
This item is on sale for only L$50 in our main store for one day only as part of the event The Saturday Sale. Afterwards this item will be still be available but at its normal price.