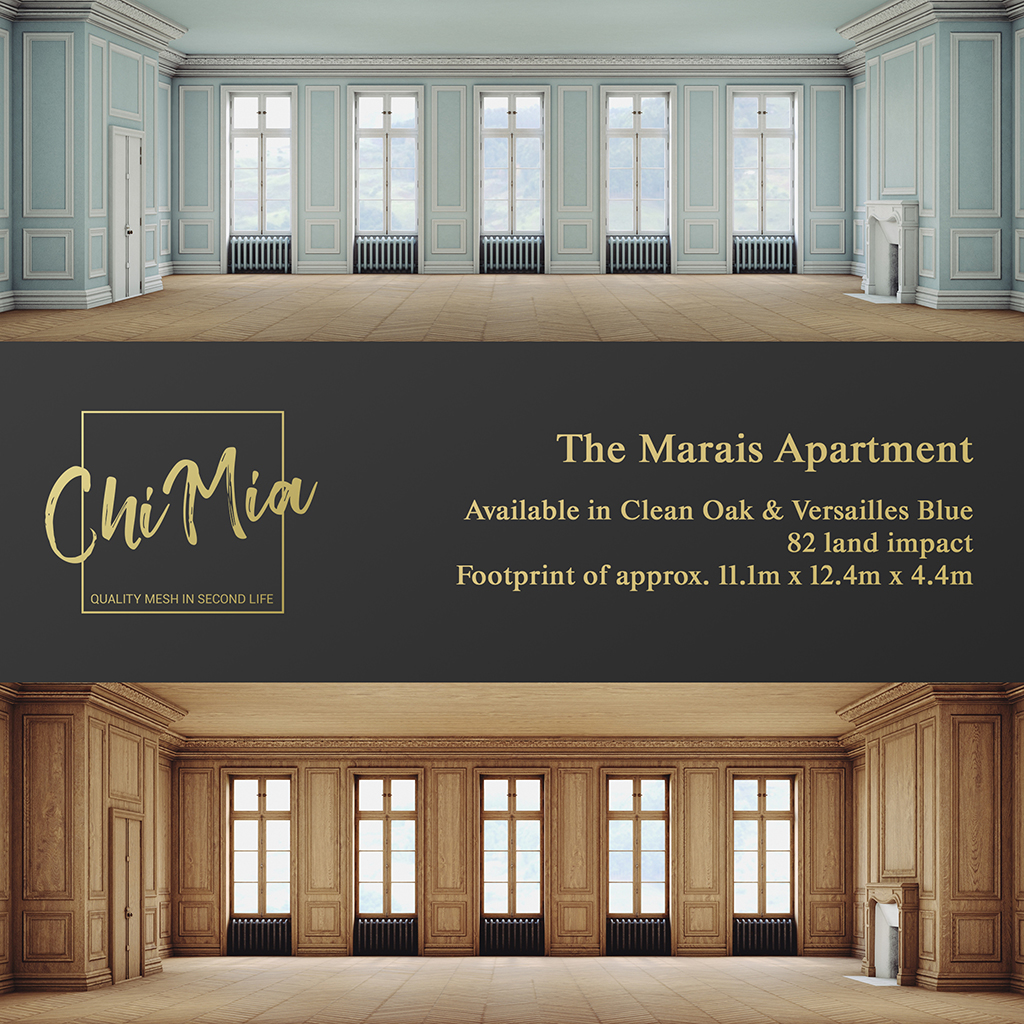 The apartment is available in two colors, Versailles Blue and Clean Oak, sold separately at L$50 each.
Parisian-style single room apartment with beautiful details.
This is an enclosed skybox build with a white outer shell when viewing it from the outside.
82 land impact. 
Footprint of approx. 11.1m x 12.4m x 4.4m.
Original mesh by our own Jack (markus.slingshot).
Copy and mod, no transfer. This means you can rez as many as you want within land impact limits plus edit the object's size, name, contents list, etc.
Come to our store landing point on Saturday 14 December 2019 to get this deal! Look for The Saturday Sale sign.
This item is on sale in our main store for one day only as part of the event The Saturday Sale. Afterwards this item will be still be available but at its normal price.