A brand new furniture & decor set for our first round ever of Epiphany!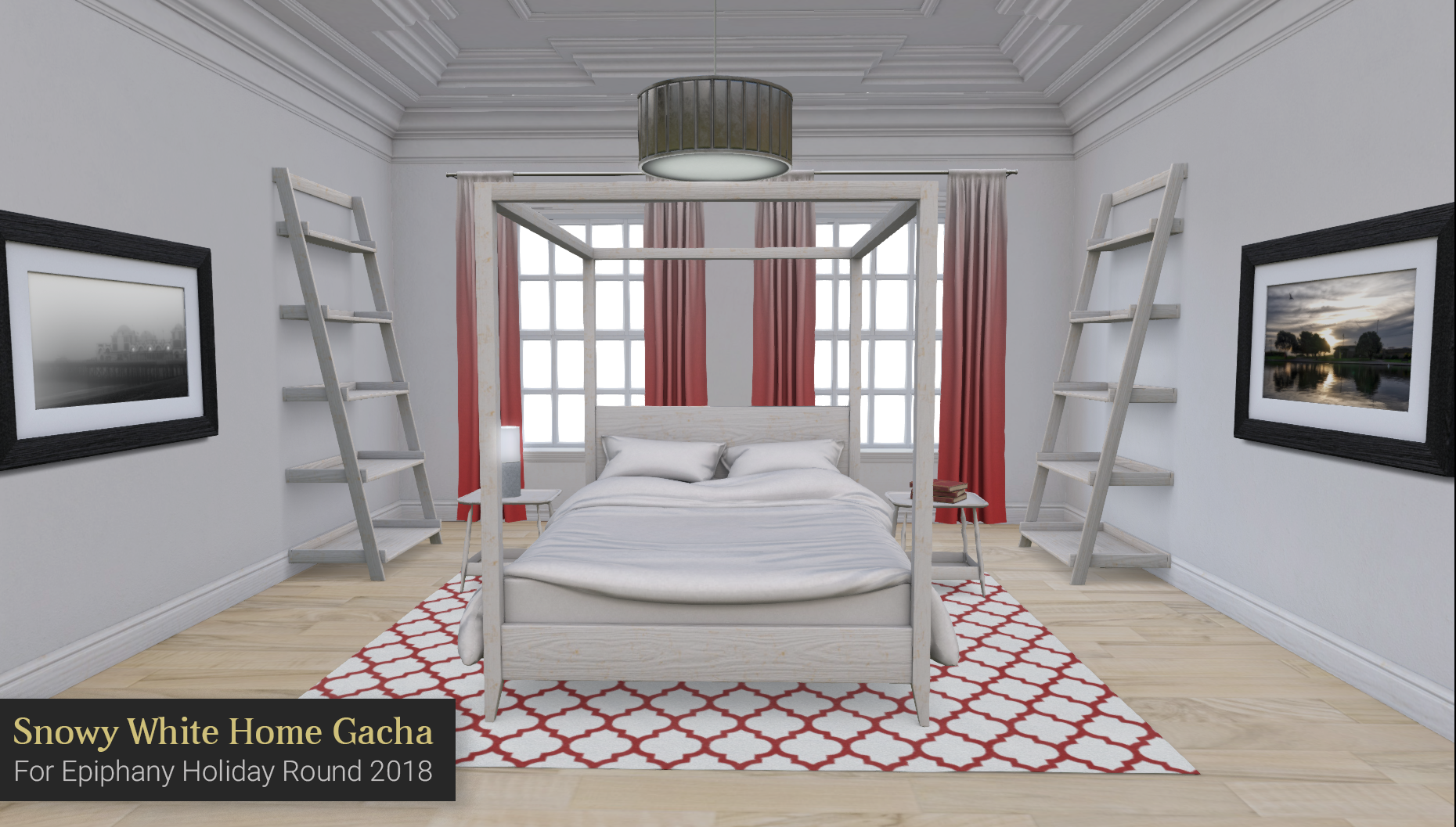 Bed sits up to 3 avatars and has PG animations/poses inside. We purposely leave the bed mesh modifyable, and leave in the Avsitter adjustments so you can custom re-position & save everything for your avatar.
Bedside lamp and ceiling lamp have light on/off scripts that work on touch.
All items are original mesh by our creator Jack.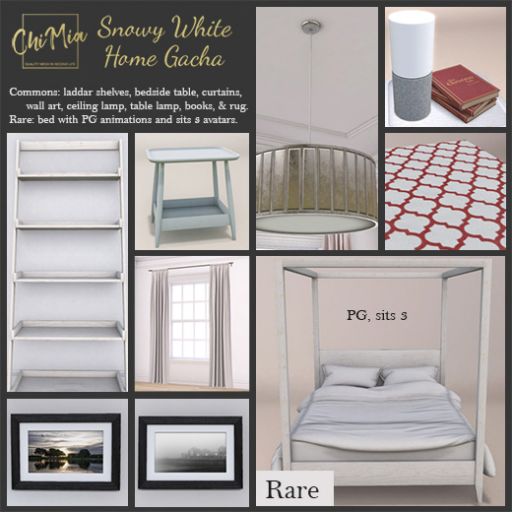 Either play the gacha and get "no copy/trans" versions or get the full fat pack with "copy/no trans" versions all in one go.
There's an extra exclusive red ombre version of the curtains for Epiphany only (won't be available anywhere after this round). Also, an apartment skybox for the VIP reward for playing the gacha a bunch of times.
Items are exclusive to the event and won't be in the ChiMia main store until after the event is over.
Event Opens: November 29th (10PM SLT)