Now in store and on the SL Marketplace: Smart Speaker Decor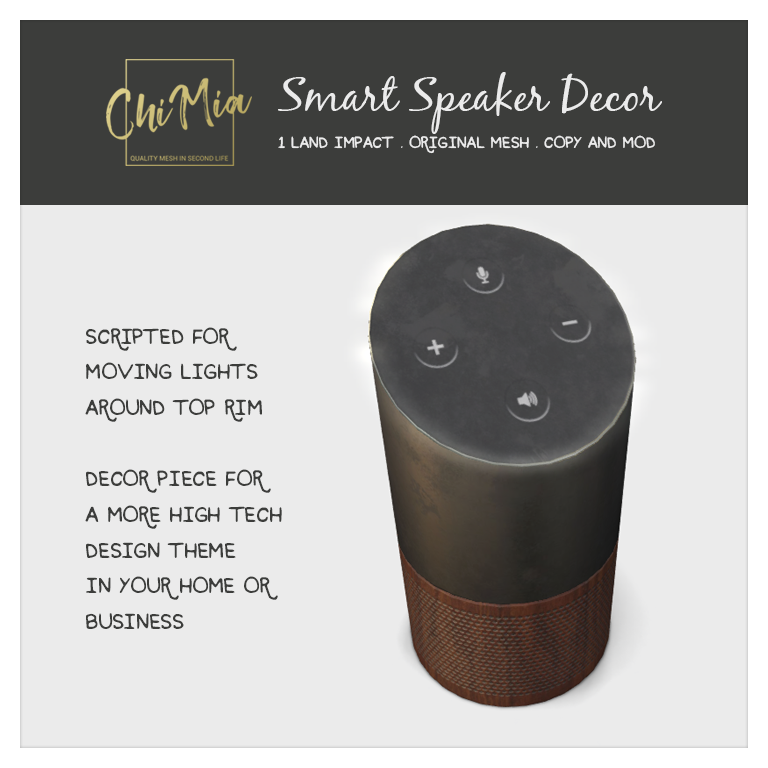 Cute small decor for placing on shelves, tables, etc.
Only 1 land impact.
Has copy & mod permissions so you can rez and edit as many copies as you wish. This means you can resize, rename, add/remove contents etc.
All original mesh. ChiMia is SLOCCA verified.
Second Life Original Content Creators Association (SLOCCA)