ChiMia has joined this year's round of Skin Fair
Skin fair has lots of goodies for your avatars on Second Life: Skins, mesh body parts, shapes, eyes, tattoos, makeup, and more.
Come find us on the north sim to find our new exclusive creations for this event: Body Paint Splatters, Hearts & Arrows Tattoo, and Finger Pointer Tattoo.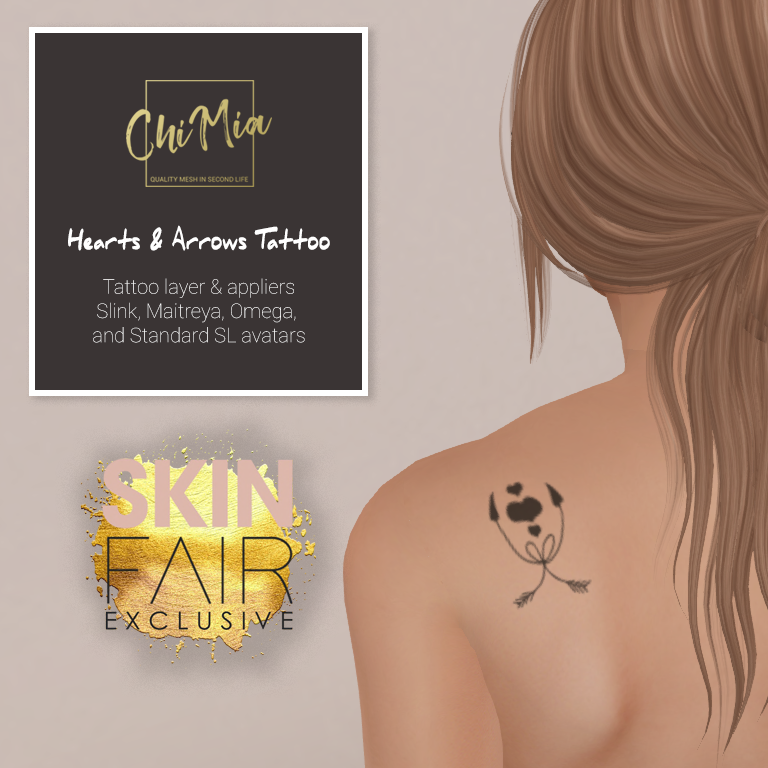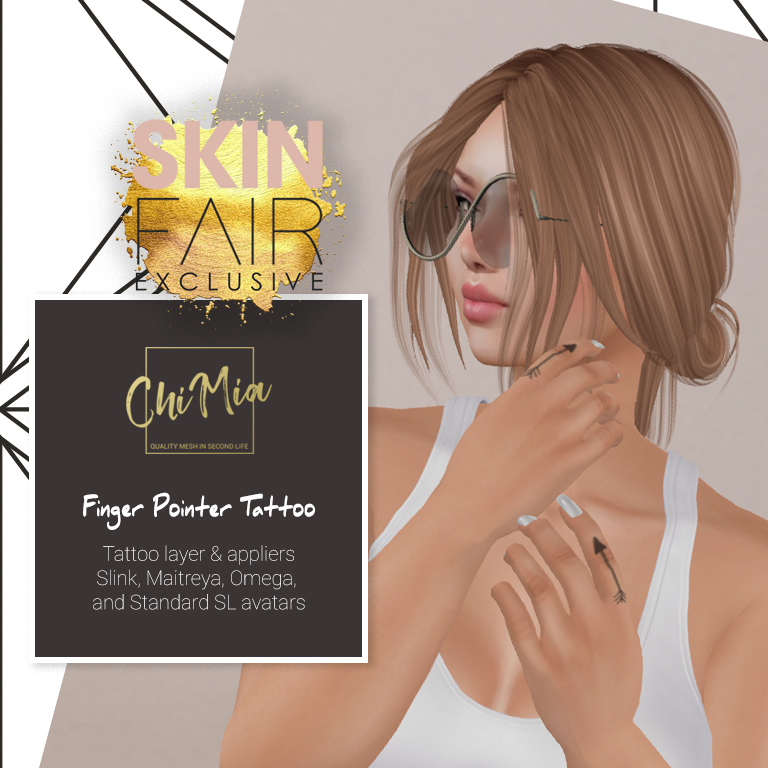 These items are exclusive to this event and won't be available in our main store or on the marketplace until after this event is over.
Skin Fair runs from March 8 – March 24, 2019