Kitchen furniture pack in a contemporary style with white, light blue, and wood.
This used to only be available as a gacha in-world, but now we're offering this fatpack option with normal copy, mod, no transfer permissions as an alternate buying option.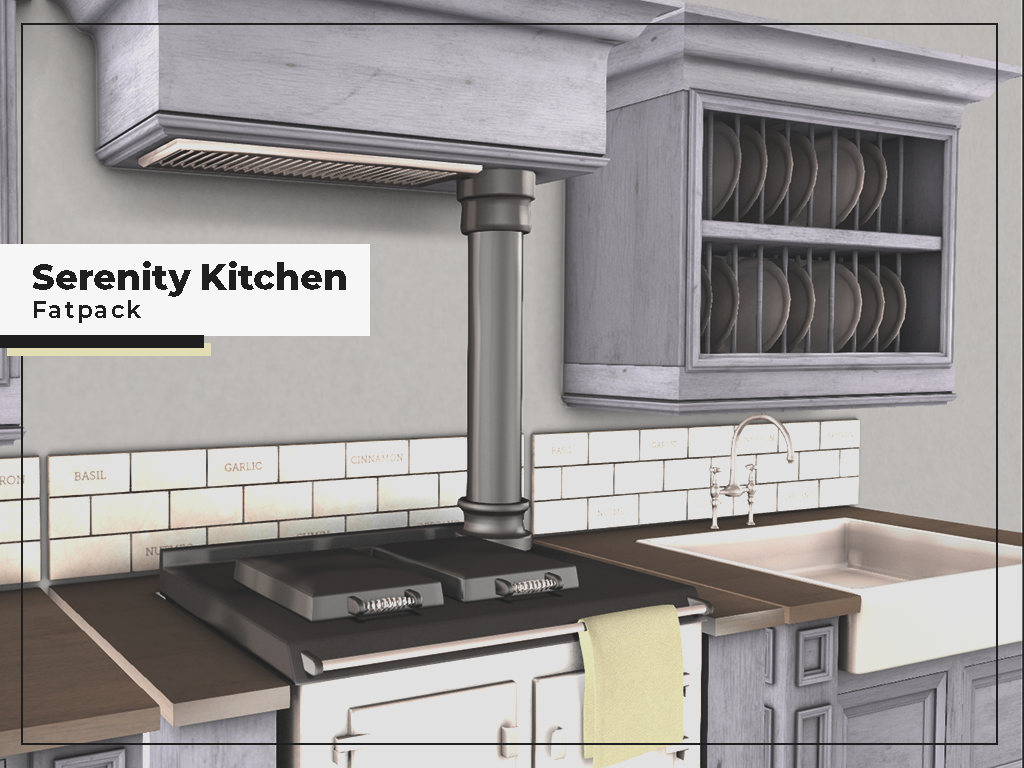 All items in this set:
Kitchen Unit
Plate Shelf
Mason Jar Chandelier
Range Cooker
Splashback Tiles
Dining Table
Dining Bench
Serenity Butler Sink
Shelf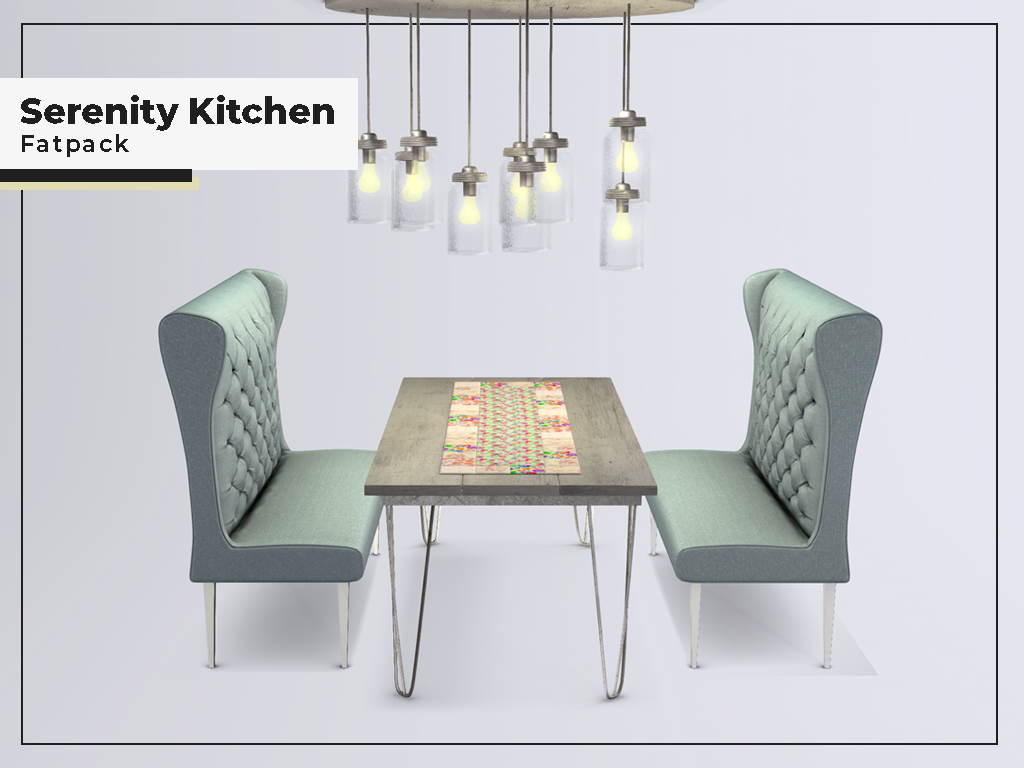 Original mesh.
Copy and mod, no transfer. This means you can rez as many as you want within land impact limits plus edit the object's size, name, contents, etc. Some of the items in this set have scripts and poses which are no mod, but the objects themselves are still mod after you rez them.
Check out this pack in-world in our main store