Now in the main store: Metallic Photo Frames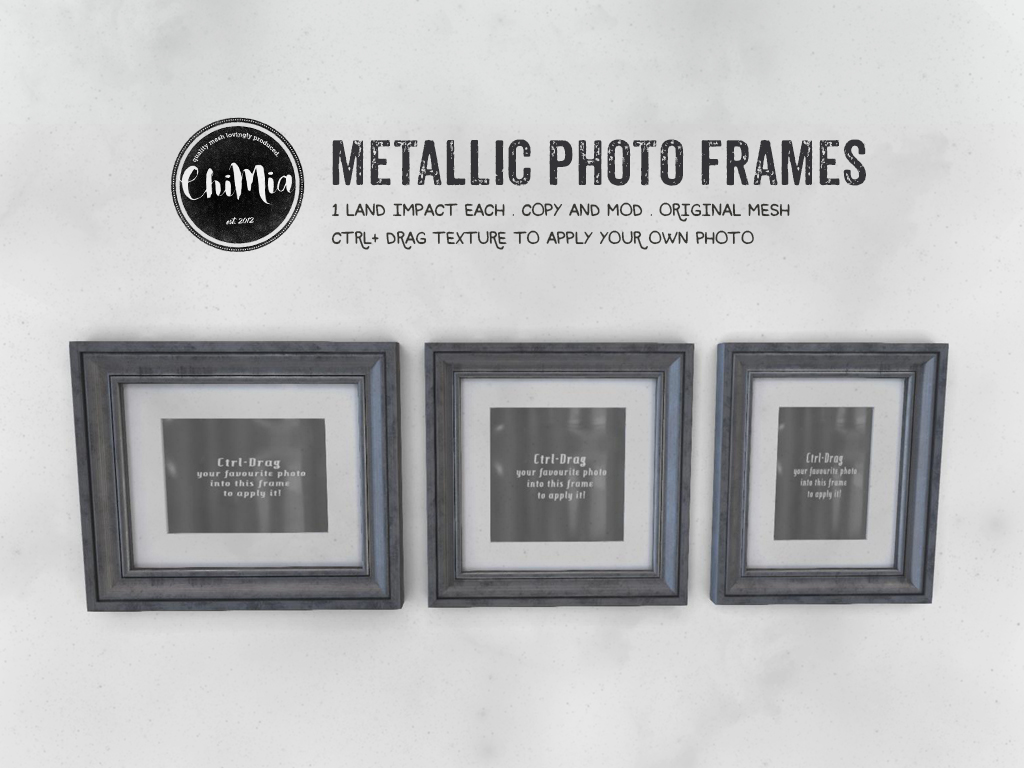 Sturdy looking metallic photo frames in 3 sizes: square, landscape, and portrait.
Materials enabled for shiny metal and glass front.
Use keyboard ctrl+ drag photo from inventory to the object to change the picture.
Only 1 land impact each.
Copy and mod so you can rez and edit as many as you wish.
Original mesh.
Saturday July 7th 2018
Get these metallic photo frames at the ChiMia main store as part of The Saturday Sale.