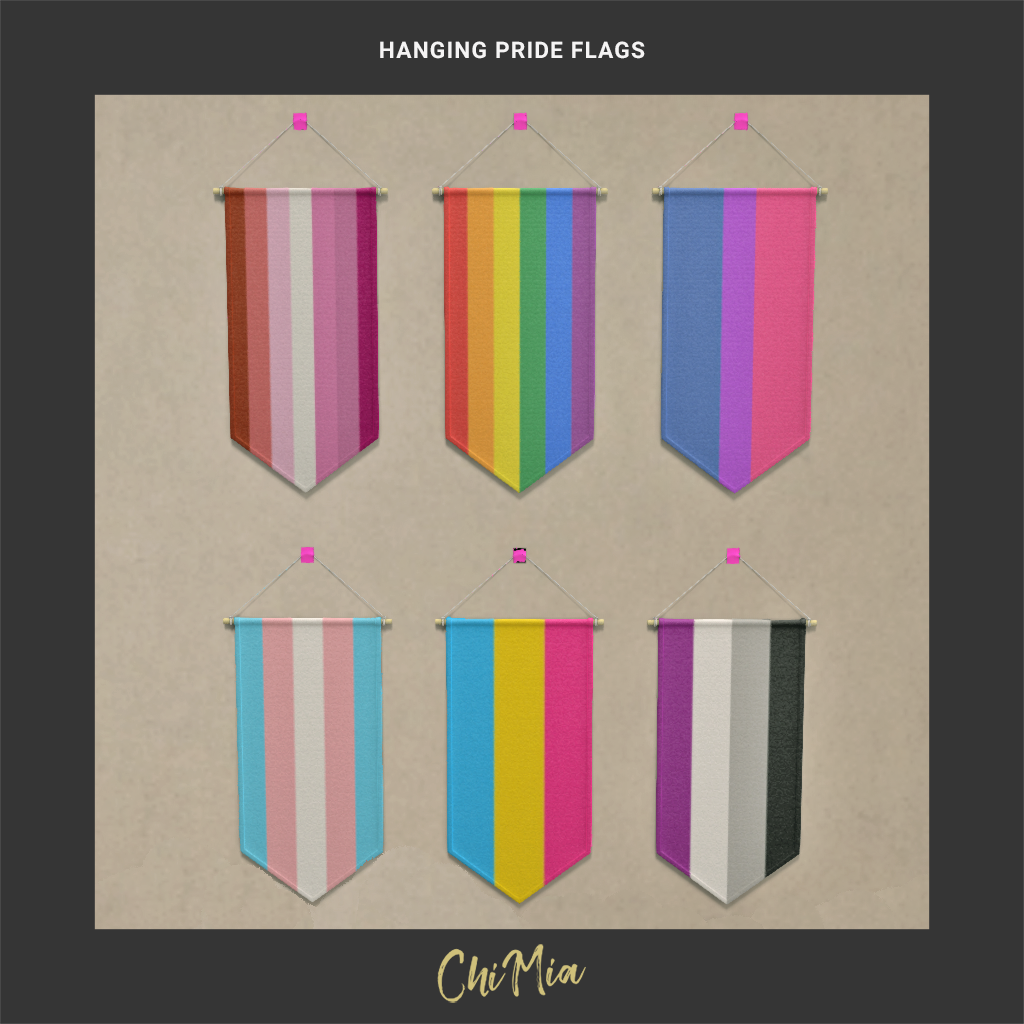 Add some pride to your decor with this unique set of banner-style hanging flags.
Each one adds the burst of color you've been looking for as you search for the finishing touches that bring your space to life. Perfect for feeling at home the moment you walk through the door.
Flags included: asexual, pansexual, transgender, bisexual, gay, and lesbian.
Original mesh creation by our own Jack (Markus Slingshot).
Copy and mod, no transfer. This means you can rez as many as you want within land impact limits plus edit the object's size, name, contents, etc.