We've joined the weekly sale event The Saturday Sale. This event is for items in main stores set at a discounted price between L$50-75 on Saturdays for participating stores.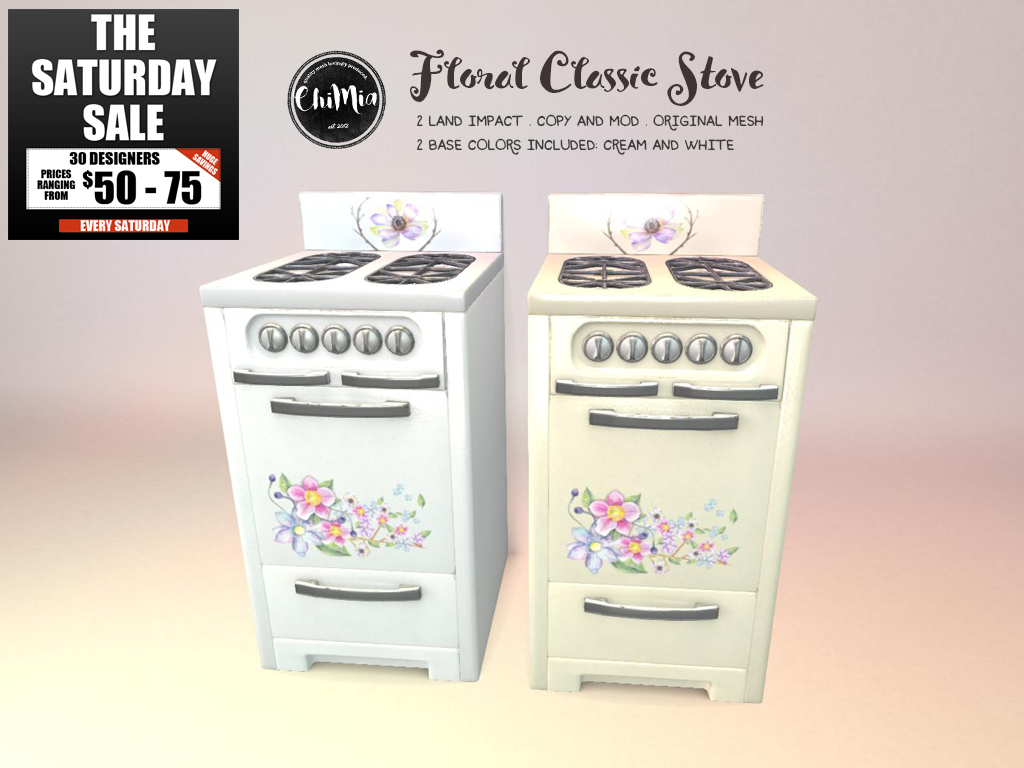 Come to the ChiMia main store this Saturday June 23rd 2018 to get our Floral Classic Stove for only L$50.
Features:
Floral Classic Stove in white and cream
2 land impact.
Original mesh.
Copy and Mod.
Available Saturday June 23rd 2018 ONLY: maps.secondlife.com/secondlife/Serena%20Pisces/93/128/22