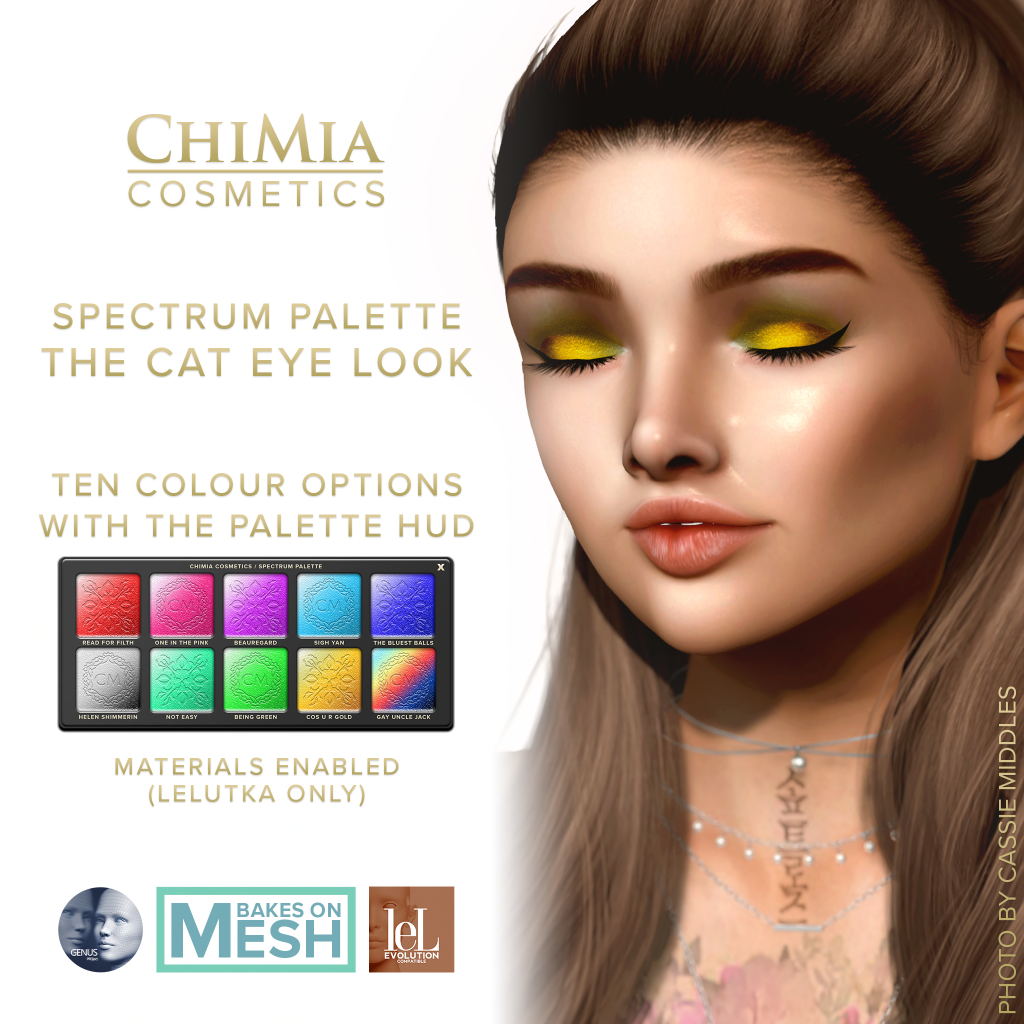 ChiMia Cosmetics:: Cat Eye Look / Spectrum Palette
Spectrum palette, the cat-eye look. 10 color options with the palette HUD.
Materials enabled on Lelutka only. Pack includes makeup for Genus Project heads, Bakes On Mesh, and Lelutka HD heads.
Created by our own Jack (markus.slingshot).
Bonus creation for Lelutka HD only: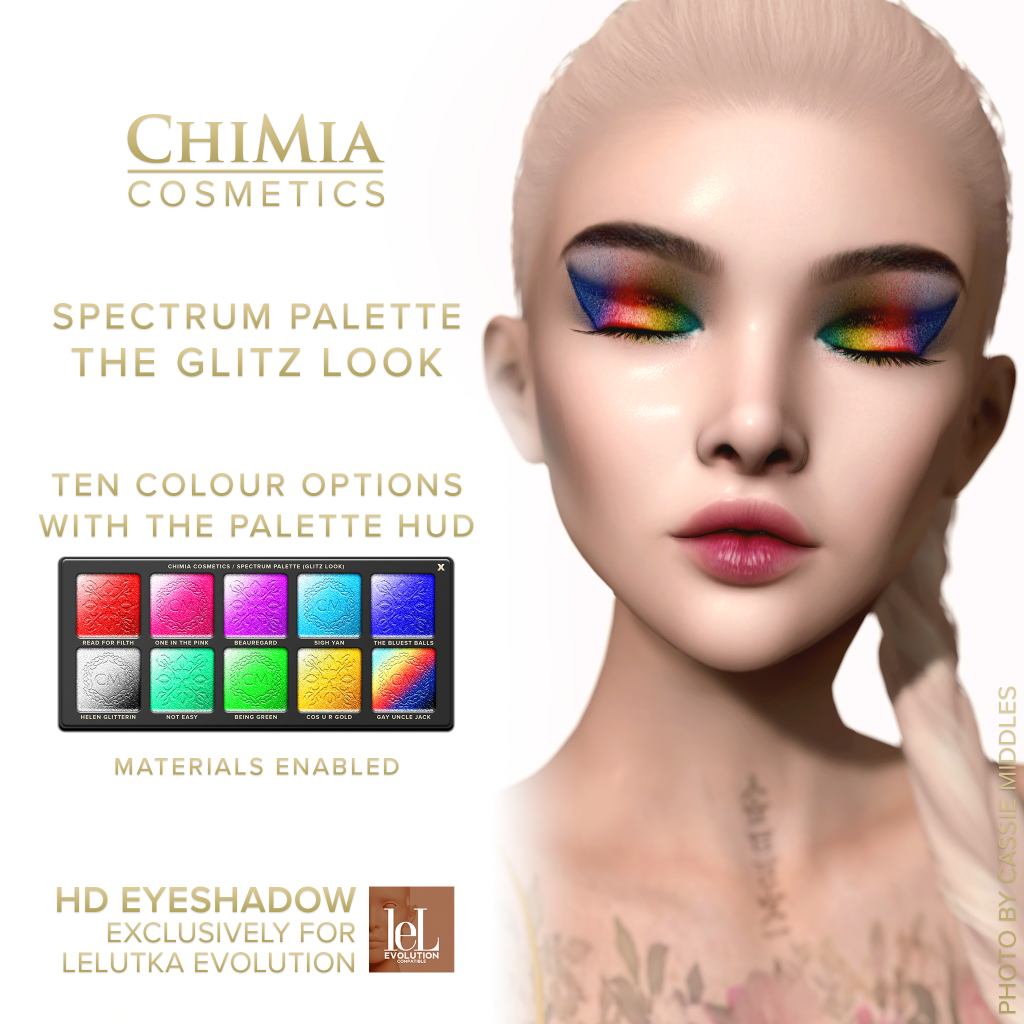 These items are on sale for only L$50 in our main store for one day only (6 March 2020) as part of the event Fifty Linden Fridays. After this date these items will be available at the normal price of L$200.