The new Les Landes Set by ChiMia is out at FaMESHed May 2020
We're guest creators for this round of FaMESHed!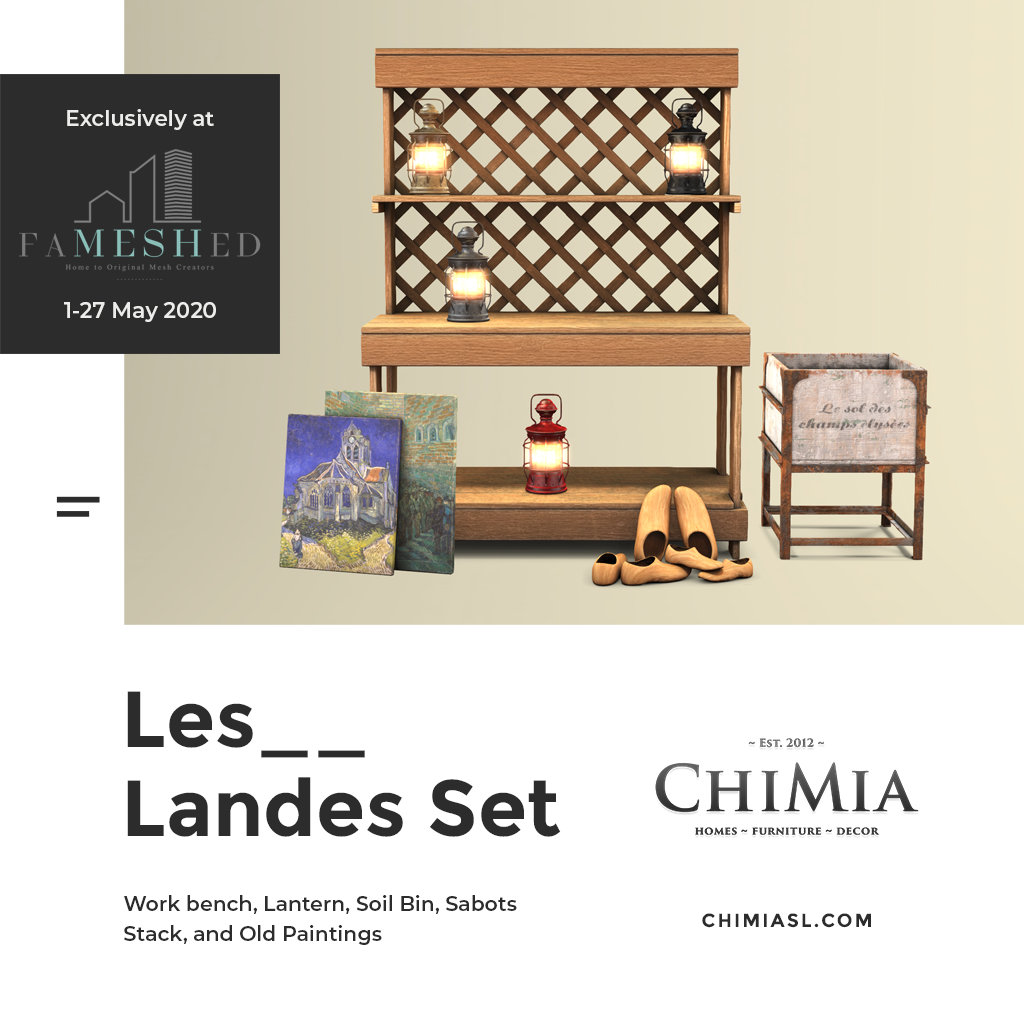 Les Landes Set includes:
Work Bench
Lantern
Soil Bin
Sabots Stack
Old Paintings
FaMESHed is a monthly cycled event meant to showcase the best designers in Second Life. Home to the Original Mesh Creators.
Each round is open from the 1st of each month at midday SLT (12pm SLT), and runs until the 27th.