In store and on the marketplace are our Autumn Pastel Tights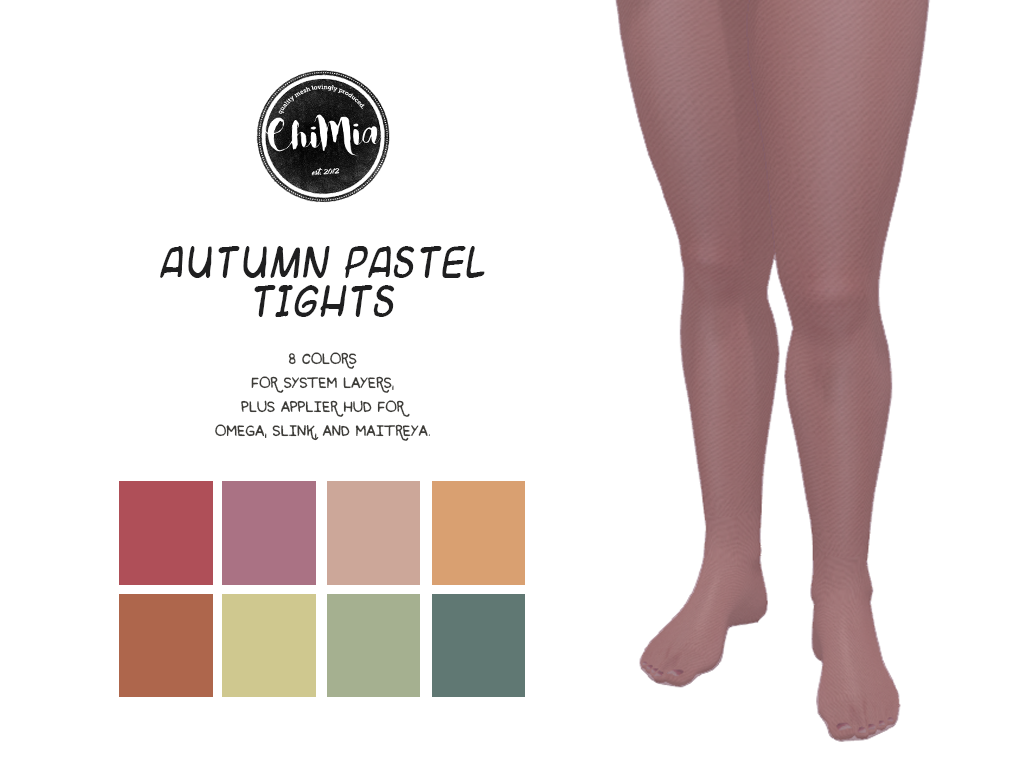 Socks in 8 fun Autumn pastel colors, though they would work well for all seasons. The fabric is semi see-through so colors may vary depending on your avatar's skin color.
Includes system layered clothing for BakesOnMesh PLUS appliers for Omega, Slink, and Maitreya.
Since these are on system clothing layers and appliers, this means they can be easily layered underneath other clothing such as shoes and trousers/pants.
Created by our own Chiyo Selona.