As the leaves turn brown, the wind picks up, and the smell of cinnamon and pumpkin spice fills the air, it is truly clear that autumn has arrived. So let's welcome it into our virtual homes with the Autumn Blessings Gacha!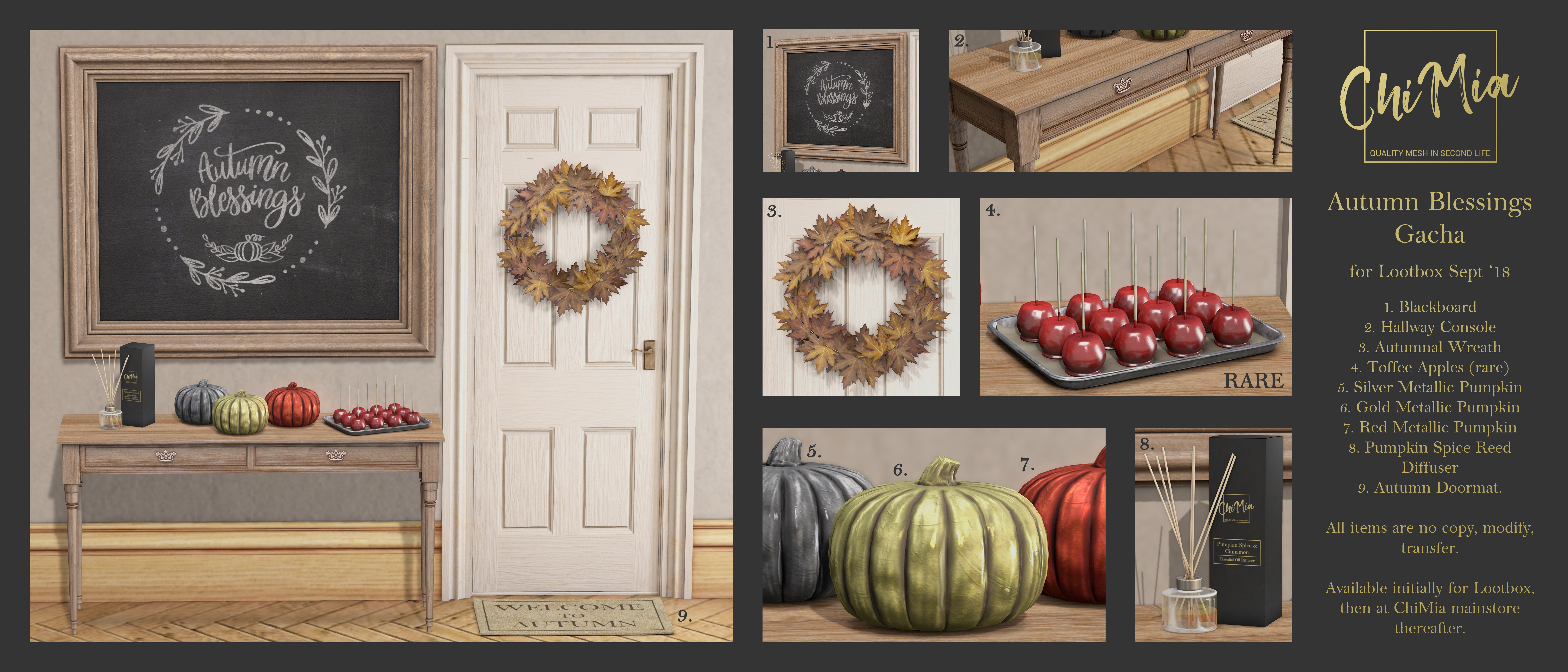 This gacha set features a petite range of furniture and decor options perfect for giving your home that autumn touch (or fall touch, for our American friends).
Pay the machine to win a random prize from the set. Trade with your friends, resell, or trade with us for copyable and no transfer versions.
This set is available at the Lootbox Event from 20 September at 10pm SLT, follow the below SLURL to head to the event so you can play our machine!
We hope you enjoy these items!