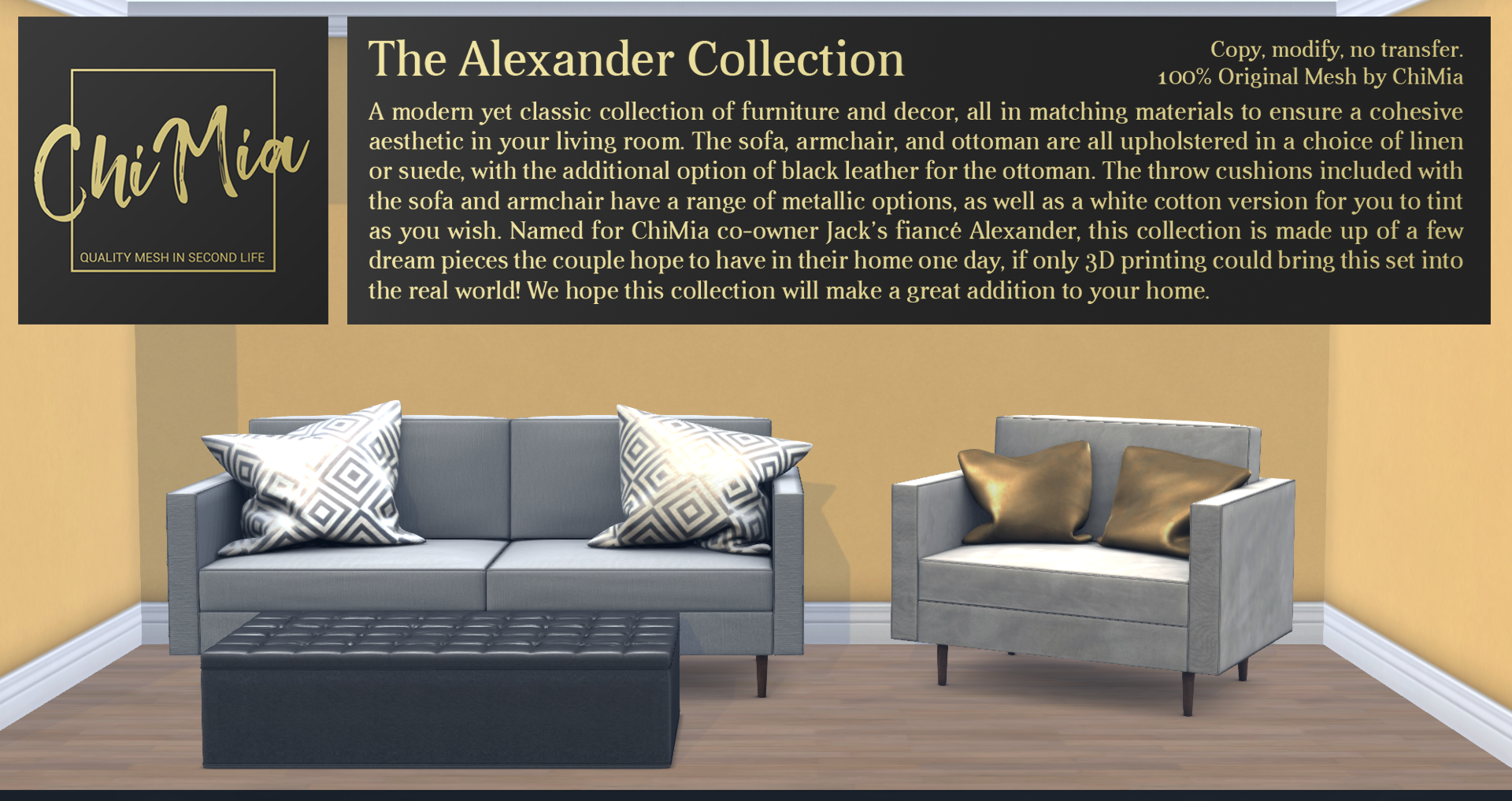 Now in store and on the SL Marketplace: The Alexander Collection with texture change modern looking sofa, armchair, and ottoman.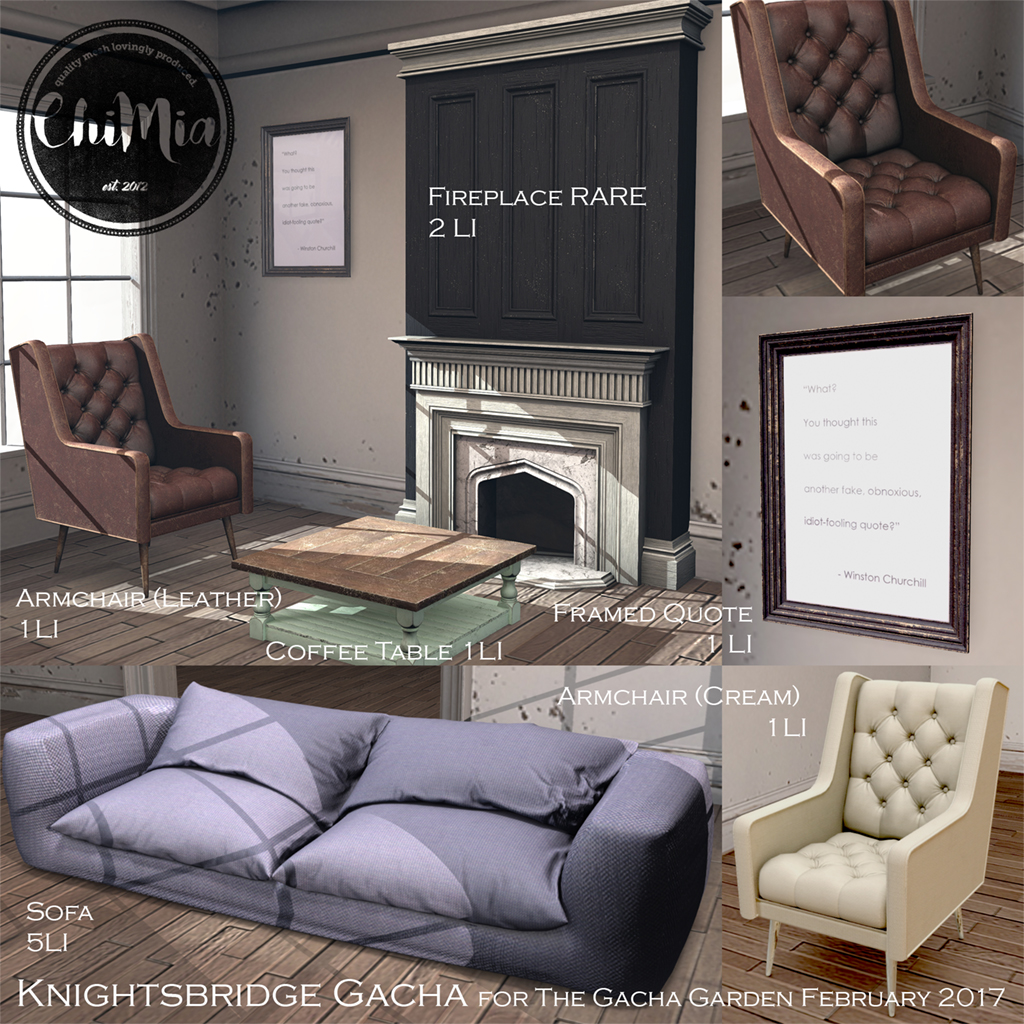 In-store now is the Knightsbridge Gacha, a lovely set of furniture for your home. Pay the machine and get a random prize!…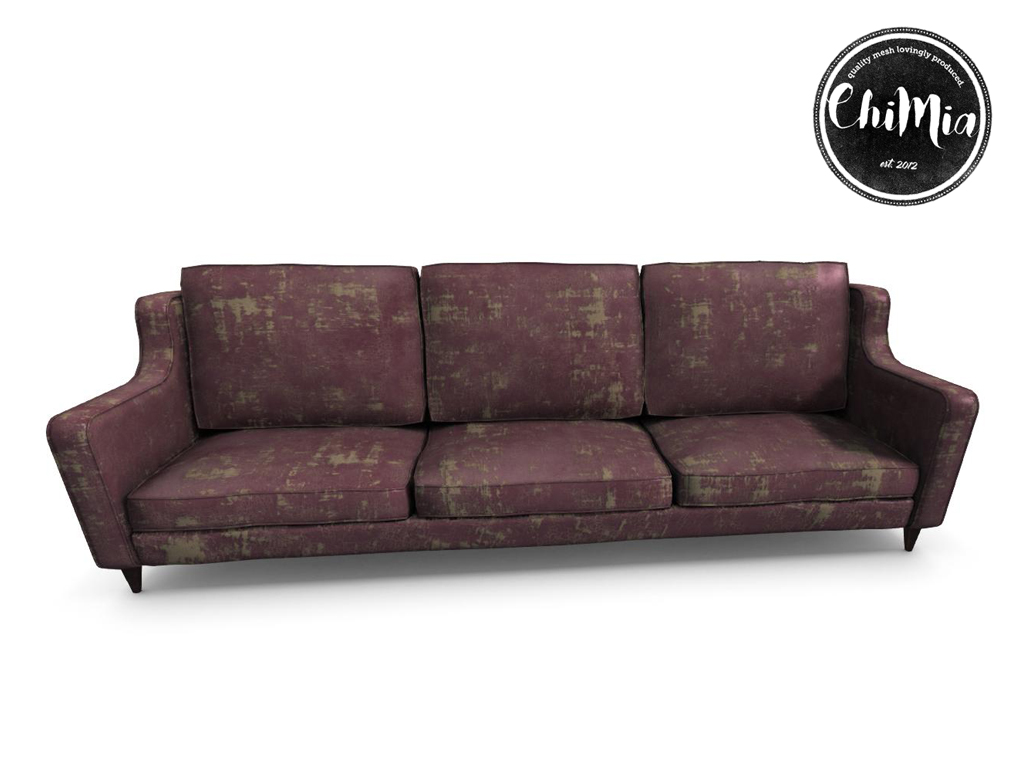 A shabby leather sofa that sits up to 3 avatars.