At N21 during August 2018 is our Alexander Collection. Consisting of a sofa, armchair, and ottoman, this collection is perfect for laying down the foundation to a beautiful lounge.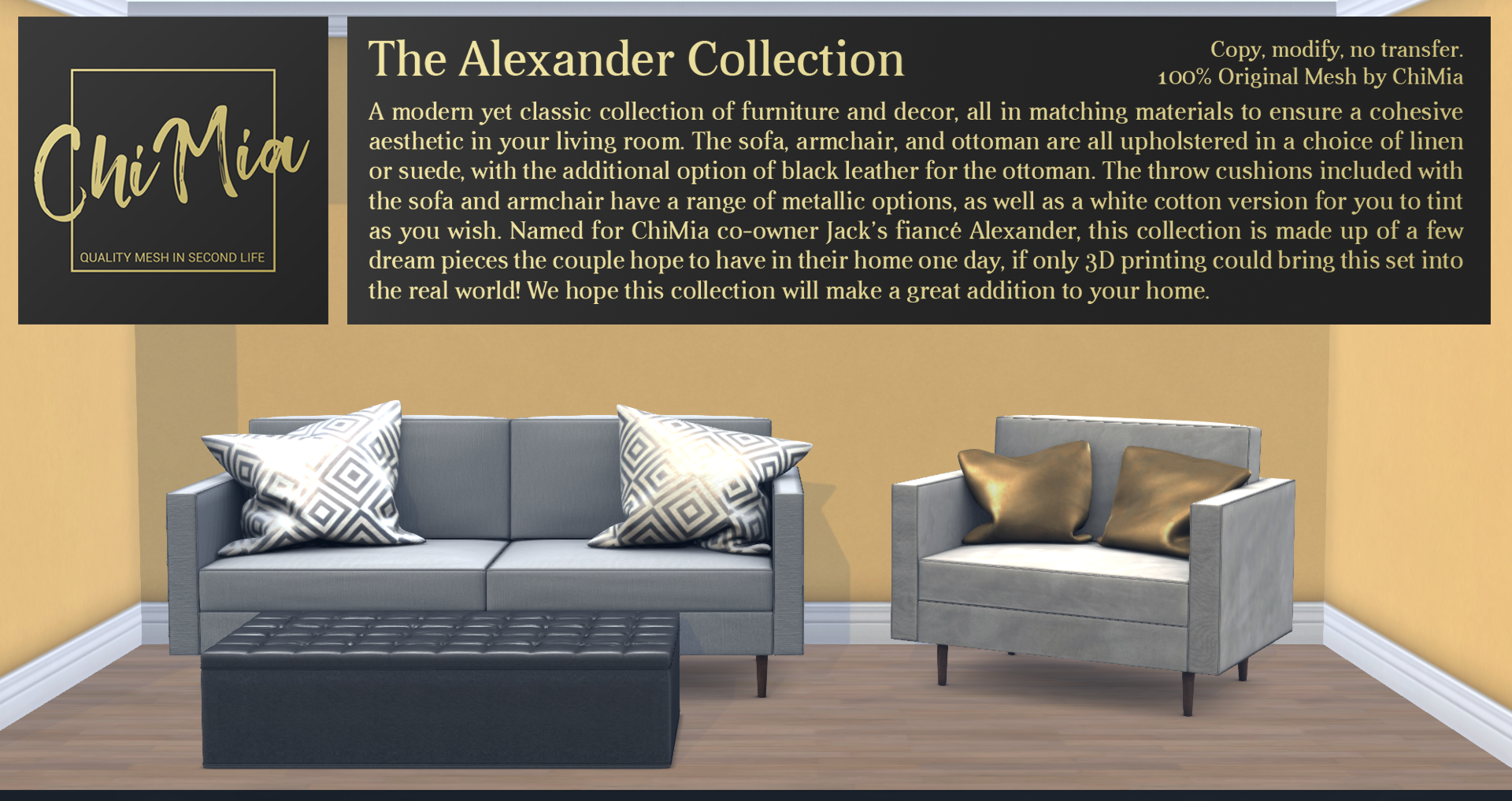 Sofa and armchair come in two upholstery options – linen and suede – while there are 5 options for the throw cushions. The ottoman has the linen and suede options as well as an extra black leather texture option.
Named for and dedicated to Jack (Markus Slingshot)'s fiancé Alexander, this collection is made up of a few dream pieces the couple hope to have in their home one day, if only 3D printing could bring this set into the real world! Everyone at ChiMia hope this collection will make a great addition to your home.
All pieces are available separately or a fatpack is available at 30% off.
Items are exclusive to N21 until September 10th 2018 and won't be available at our store or marketplace until after this event round is over.