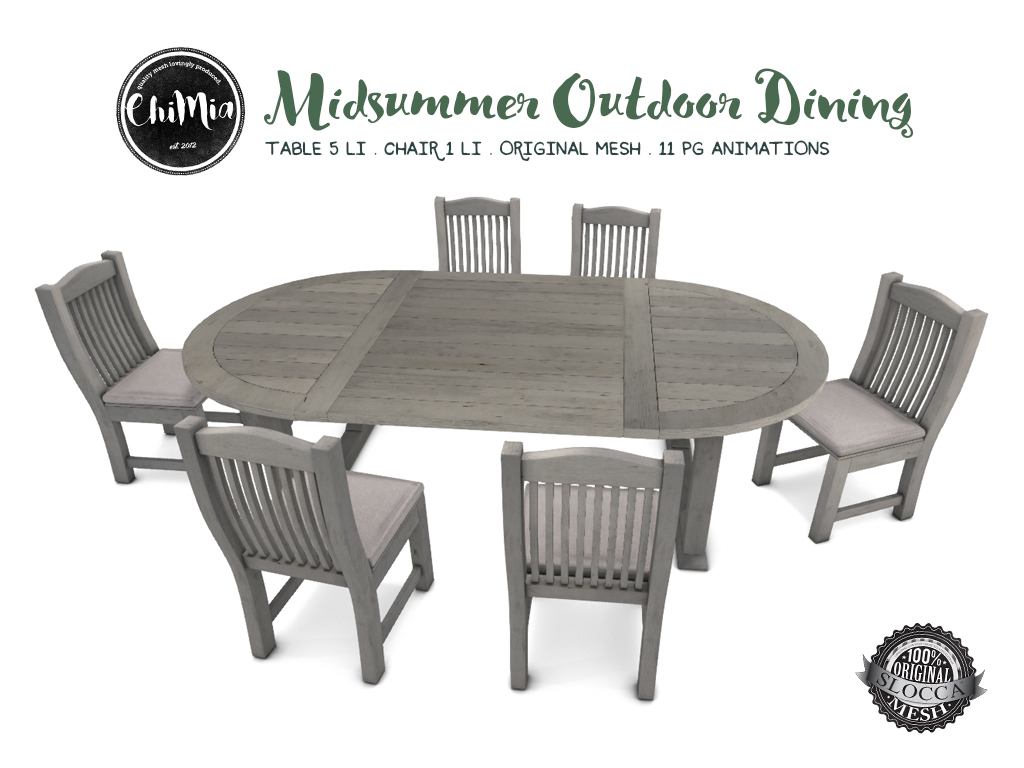 A perfect addition to any garden party, this outdoor dining set comprises a table and a chair with 11 poses/animations.
Copy, modify, no transfer. Due to scripts and animations the chair contains it may appear as copy, no modify, no transfer but it is modifiable.
All original mesh. ChiMia is SLOCCA verified.
Second Life Original Content Creators Association (SLOCCA)
---
Great blogger pics with this item
Click through the pics to get to Flickr and give these great bloggers kudos!